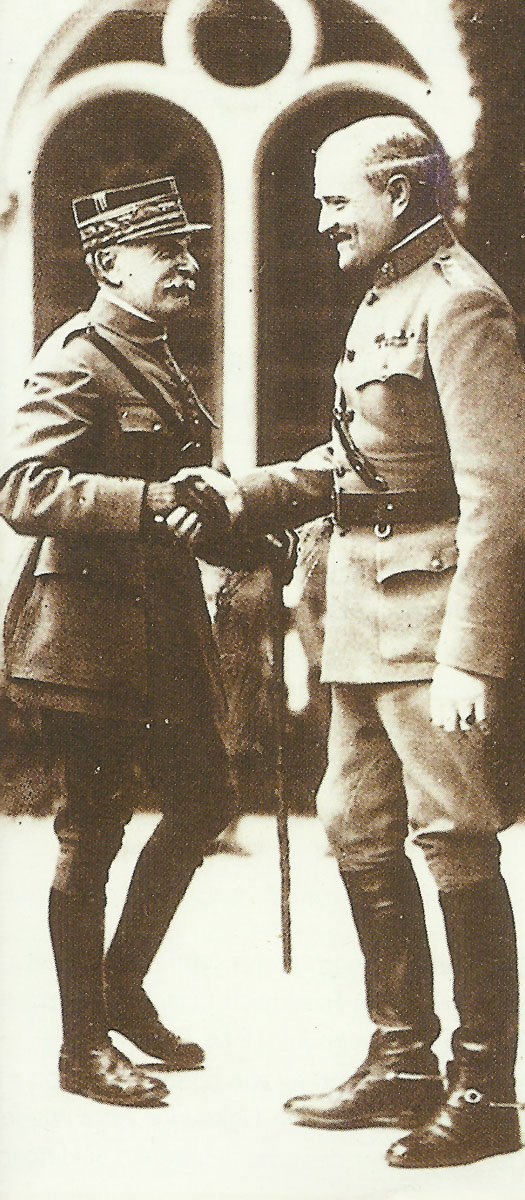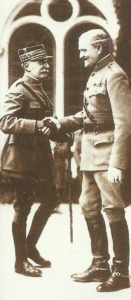 World War One Diary for Sunday, April 14, 1918:
Western Front
France: FOCH APPOINTED ALLIED GENERALISSIMO ON WESTERN FRONT.
Flanders: 1st Australian Division repels massed charges; a German field gun destroys 6 MGs. British First Army repulses 7 attacks near Merville.
Southern Fronts
Salonika: Anglo-Greek operations across the Struma temporarily occupying 7 villages (night April 14/15 until April 20) but, due to poor reconnaissance, Bulgars nearly cut off a British battalion (most of 349 casualties) and Greeks lose half 33 casualties to own premature grenades; Bulgars claim 150 British PoWs with 3 MGs.
Sea War
North Sea: U-151 (Nostitz) leaves Kiel for US Eastern Seaboard. She re­enters Kiel on July 20, claiming 23 ships sunk of 61,000t (+ 4 mine victims). In all, big U-cruisers carry out 7 transatlantic summer cruises but fail to sink one loaded transport.
Politics
Austria: Foreign Minister Count Czernin resigns, Baron Burian again in post on April 16.