Surface ships and submarines of World War II.
History, specifications and pictures of US, British, Russian, Japanese, German and Italian warships of WW2.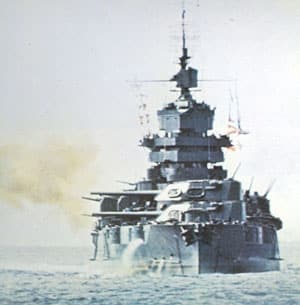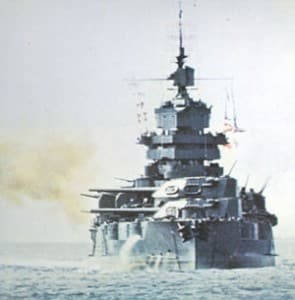 During the 1920s and 1930s naval construction was limited by a series of international treaties restricting the number, size and armament of new warships. These were abandoned as WW2 loomed, and by 1940 new construction programs were under way, with different results for different navies.
Germany's grandiose Plan Z for a powerful navy of surface warships gave way to concentration on U-Boat warfare; Japan persisted with such redundant concepts as aircraft-carrying submarines while neglecting more useful types; Britain, dependent on the Atlantic convoys, concentrated on providing escorts for them; and the United States, after standardizing on a number of basic designs, proceeded to build them by the dozen, and sometimes the hundred.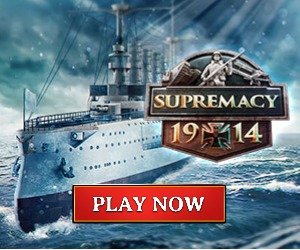 Tactically, WW2 saw a number of profound changes in the use of sea power. Aircraft and submarines became the main enemy of surface warships, while the battleships and battle-cruisers that had been regarded as the king-pins of the fleets were eclipsed by the aircraft carrier, sea battles being fought at aircraft range without the opposing warships ever sighting each other.
Germany made startling progress in submarine design, though too late to have any influence on the outcome of the war; the necessity for aircraft protection of Allied convoys led first to merchant ships being equipped with a single catapult-launched fighter, then to the production of large numbers of comparatively inexpensive escort carriers; and Japan, her carrier force destroyed in a series of epic Pacific battles, managed to produce the most powerful battleship ever built, the ill-fated Yamato.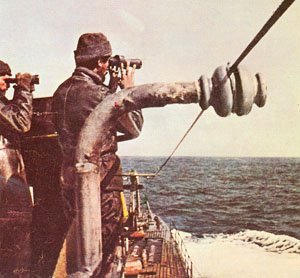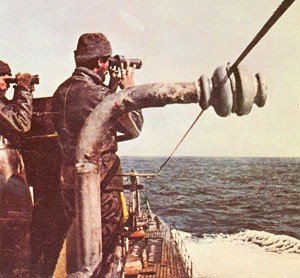 Throughout WW2 the ordinary issue that granted the United States to wage warfare in either Europe and the Pacific at the same time, and which in turn granted Britain to survive in any way, had been the merchantmen. Sunken warships might cause difficulties, but sunken cargo ships were essentially devastating. Should the sinking quote had overtaken the assembly quote for a considerable time, the Allies' ability to wage war would have reduced, to the point of final surrender.
As World War One had effectively proved to the Germans that U-boats were the best vessels for this kind of battle, it appears remarkable that more resources weren't placed into the building of submarines in the late 1930s. The U-boats which were on hand resulted in sufficient destruction, but larger figures along with an increased manufacturing quote from the start might have flooded the capability to deal of existing Allied defenses. During the entire war, the Germans strove to boost each technical superiority of their U-boats and the techniques by which they could most effective be used, an instinctive energy that contrasted curiously with that of their Axis allies.
[amazon_link asins='0517679639,0486451631,0853688028′ template='ProductGrid' store='wwto-20′ marketplace='US' link_id='80cd4b19-0364-11e7-93c0-b71477aca850′]
Each of those Italy and Japan had considerable sub fleets and, as each went into World War 2 afterwards, they had sufficient time to understand at first hand the issues of submarine warfare prior to actually carrying out on their own. Italy, nevertheless, seen her submarines to be poor in quality as well as their crews both inadequately skilled and, on many occasions, struggling with a similar deficiency of inspiration and confidence that troubled her surface fleet.
Japan, however, didn't have the absence of enthusiasm but was influenced with an inflexibility of objective that helped to the US benefit. War fought against merchantmen was considered 'defensive' so, regardless of generally being manifestly unsuitable with the objective, Japanese subs were used practically solely versus warships. The dual truths that Us lines of communication vulnerable straddled a pair of oceans and that Us subs were throttling Japan by blockade went undetected.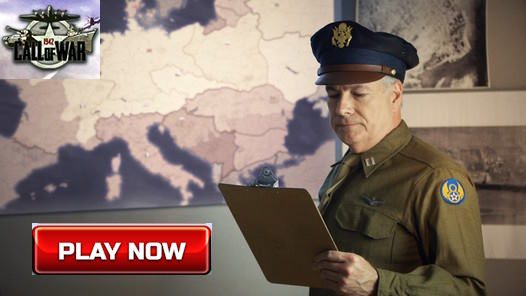 There wasn't any absence of sacrifice. In following their different goals, the Axis allies sacrificed over 950 u-boats in WW2 and numerous others from other causes.