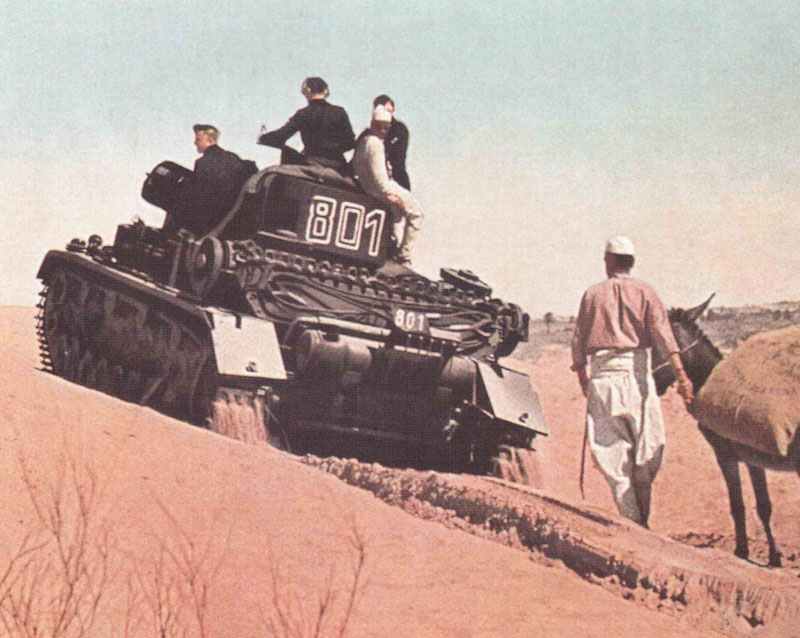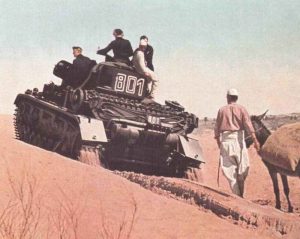 Diary for Tuesday, April 15, 1941:
North Africa
Rommel's Afrika Korps drives into Egypt, capturing Sollum and moving through Halfaya Pass.
Air War
Britain: Heavy night raid on Belfast, North Ireland (180 aircraft). 500 killed, 400 seriously injured; shipyards badly damaged. Dublin Fire Brigade renders assistance.
Germany: RAF night raid on Kiel (210 killed).
Neutrals
USA: Vought-Sikorsky VS-300 helicopter completes 1 hour 5 minutes endurance flight at Stratford, Connecticut, piloted by Igor Sikorsky.
Four men killed, 20 wounded in gun battle between striking coal miners and mining company officials near Middlesboro, Kentucky.