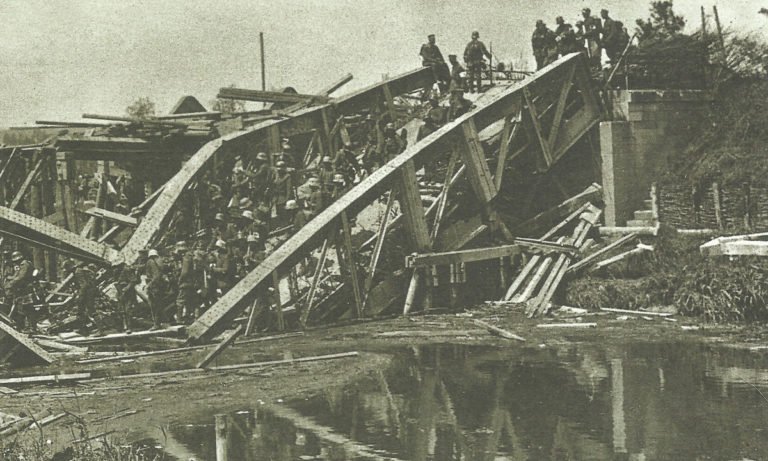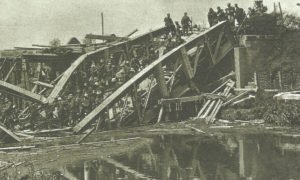 World War One Diary for Monday, July 15, 1918:
Western Front
Champagne and Marne: ­FOURTH BATTLE OF CHAMPAGNE (until July 18) and SECOND BATTLE OF THE MARNE (until August 4). Ludendorff launches his fifth offensive since March 21 (codenamed Friedensturm = 'Peace Storm') against French and 9 US divisons from east of Reims to the Marne. Seventh, First (watched by Kaiser) and Third Armies (0435-0530 hours) attack with 43 divisions on 50-mile front after 4-hour barrage (0010 hours, pre-empted by French from 2330 hours on July 14), Germans advance rapidly to the Marne at Fossoy. German fire 500,000 rounds (9,000t) mustard gas, phosgene and diphenylchlororsine; 2,600 gassed (47 deaths) until July 18.
Petain's 'recoiling buffer method of defence' (Liddell Hart) absorbs initial attack's 2­-mile impetus in lightly-held forward zone and awaits wearying, entangled attackers on a strong rear position. East of Reims German 21-division offensive fails on a 25-mile front north of Roman Road; 20 German tanks in sector all knocked out by French guns. More success achieved west of Reims vs Italians (8th Division annihilated) and 2 French divisions.
Foch countermands Petain's 1000 hours order to Fayolle postponing July 18 attack. German 10th and 36th Divisions' try to force Marne crossing against reinforced US 38th Infantry Regiment. Outnumbered 3:1, pounded by 336 German guns and with both flanks dangling, 3600 Americans stand firm in savage hand-to-hand fighting. 8 German divisions achieve 9-mile, 13-mile deep bridgehead astride Dormans to east.
Paris Gun, in new emplacement near Fere-en-Tardenois, fires 14 shells at French capital (until July 19).
Air War
Western Front: 225 French bombers (25 lost) in 20-30 formations drop 44t bombs on makeshift German Marne bridges. Constant air attacks (­until July 20) till Germans evacuate bridgehead. Germans shoot down 37 Allied aircraft for loss of 9.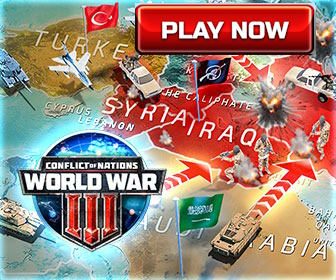 Politics
USA: US Treasury estimates Allies have 303 million people and $495 billion wealth vs Central Powers' 147 million people and $134 billion.
Britain: British War Cabinet to inform Berlin that British Army will continue to use paper-cored bullets (instead of aluminium) as fully legal and not like 'dum-dums'. Ex­-Empress Eugenie to Colonel Vernier 'This League of Nations, what folly!'
Austria­: Count Burian peace memo published.