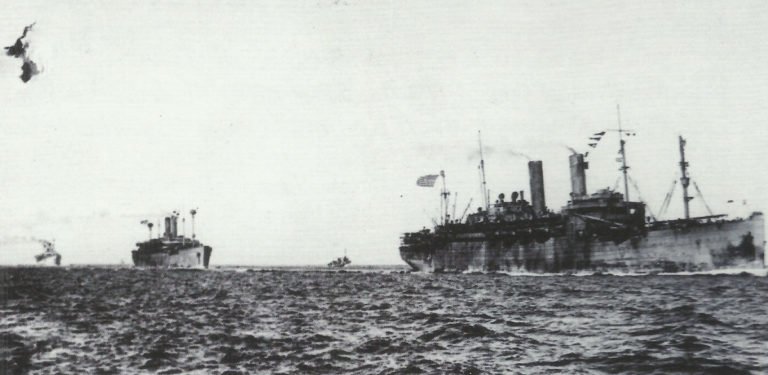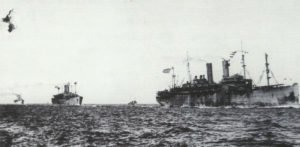 World War One Diary for Tuesday, July 2, 1918:
Politics
USA: Wilson declares that over 1 million Americans have sailed for France (only 8,165 casualties out of 1,019,115 US troops sent).
Britain: Allied 7th Allied Supreme War Council. Allied Parliamentary Commercial Conference in London on postwar anti­-German trade steps.
Germany: Kaiser and Chancellor at Spa war aims conference veto proposed U­-boat blockade of US East Coast, but Soviet Black Sea Fleet remnants to be German-crewed. Ludendorff wants colonies, citizenship and conscription for German-speaking Russians.
France: Pershing attends Canadian Corps' Dominion Day celebration.
Southern Fronts
Piave (Mt Grappa sector): 3 Italian brigades recapture Col del Migio and Mt Solaroli but lose latter to counter-attack. Italian 4th and 54th divisions clear Austrians from between old and new river delta channels, taking 3000 PoWs, 20 guns and 80 MGs unti July 6.
Salonika: Franchet d'Esperey receives Paris directive for local attacks before autumn offensive. Clemenceau soothes British at Supreme War Council over his unilateral action (exchange of C-in-C). British ration strength 162,332 lowest since November 1, 1916.
Sea War
Germany: Kaiser refuses to extend unrestricted U-boat war to US waters, but 3 U-cruisers operate according to prize rules, sink c.100,000t of shipping (June 7 – October), 42 steamers and small craft.