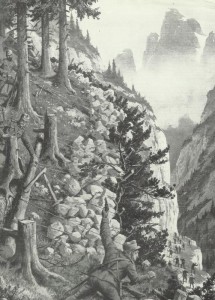 Diary for Wednesday, June 2, 1915:
Southern Fronts
Isonzo: Italians fail to break through at Krn until June 4. Austrian XV Corps counter-attack between Tolmin and Karfreit until June 4, called off after heavy losses. Cividale Alpini Batallion climbs Sleme massif only to be repulsed by Austrian avalanche of stones.
Eastern Front
Galicia: Only 3-mile corridor links Przemysl after Austro­-Germans break in from north and southwest. Germans check Russian blow at Austrian Fourth Army until June 4.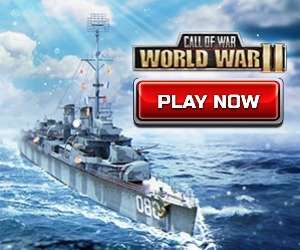 Sea War
Turkey: Allied blockade of Asia Minor formally declared.
North Sea: Harwich Force cruisers (seaplane each) on anti-Zeppelin patrol without success; though twice bombed vainly by German seaplanes.
Home Fronts
Turkey: Armenian town Shabin Karahisar fights to death until June 30. Deportation and massacre of 65,000 Erzerum province Armenians begins (­until July 30), also Erzinjan (June 7-10).