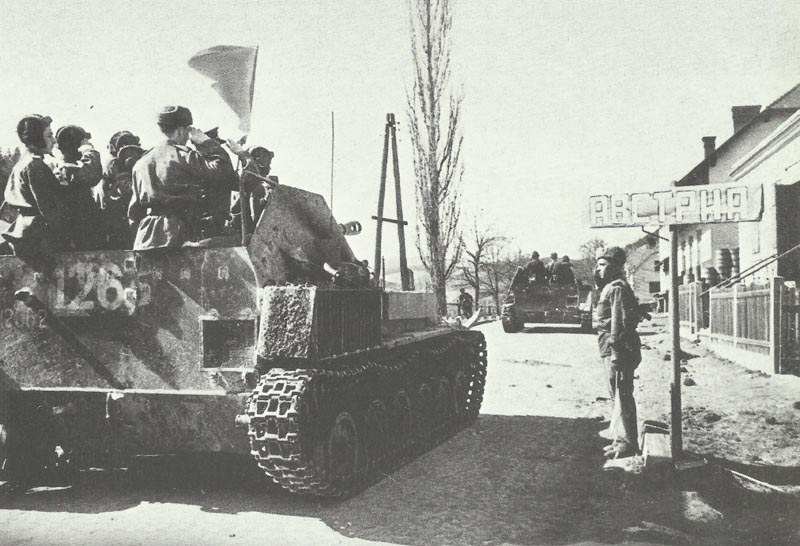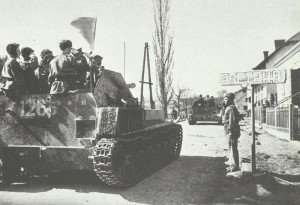 Diary for Friday, March 30, 1945:
Russian Front
Danzig stormed by Rokossovksy's 2nd Belorussian Front. Tolbukhin enters Austria.
Air War
Germany: 345 bombers of 8th USAAF attacking Wilhelmshaven, Hamburg and Bremen (2,849 t of bombs), sinking cruiser Köln, 14 U-boats and 11 other vessels.
Western Front
General Patton issues Order of the Day to US 3rd Army: claims that in 7 weeks it has occupied 14,484 sq km of Germany, taken 3,072 inhabited places, killed or wounded 99,000 German soldiers, taken 140,000 prisoners and eliminated two German armies.