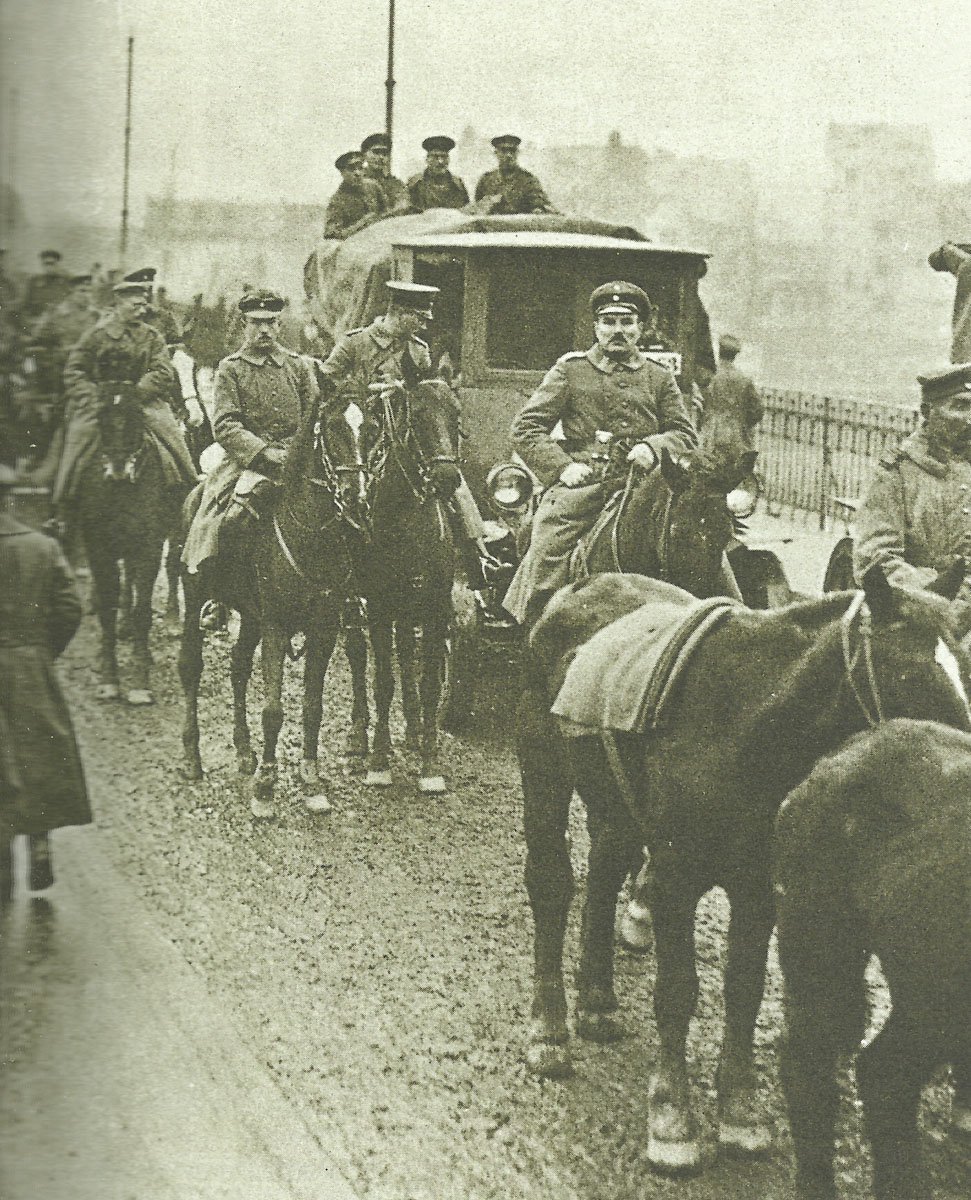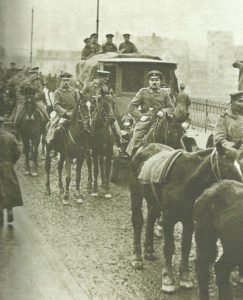 World War One Diary for Friday, November 22, 1918:
Western Front
Belgium: Procession of King of the Belgians into Brussels where Parliament receives him. BEF composite bn of English (29th Division), Highland (9th Division), Irish (9th Division) coys under NZ Brig­ade-General Freyberg, Victoria Cross, DSO and headed by massed pipe bands of 26th Bdrigade and 9/Seaforth Highlanders (Pioneers), march 8-abreast with fixed bayonets.
Alsace: French Fourth Army enters Strasbourg, Gouraud proclaims 'France comes to you!' and becomes military governor. Castelnau enters Colmar.
Eastern Front
Britain: Rear-Admiral Alexander-Sinclair's 23 warships sail from Forth for Baltic, also covering 2 minelayers taking 10,000 rifles to Estonia where Red Seventh Army crosses frontier near Narva.
Latvia: ­Republic proclaimed at Riga with Farmers' Political League leader K Ulmanis as President.
Home Fronts
Austria: National Assembly's fundamental law assumes sovereignty over German­-speaking parts of former Empire.
Germany­: Spartacists' attack on Berlin police headquarter defeated.
USA­: Fuel Administrator lifts lightless nights ban.
Britain: Lloyd George and Bonar Law's election manifestos issued. London Metropolitan Police starts official force of 100 police­-women.
France: Act guarantees mobilized workers' ordinary contract resumption.