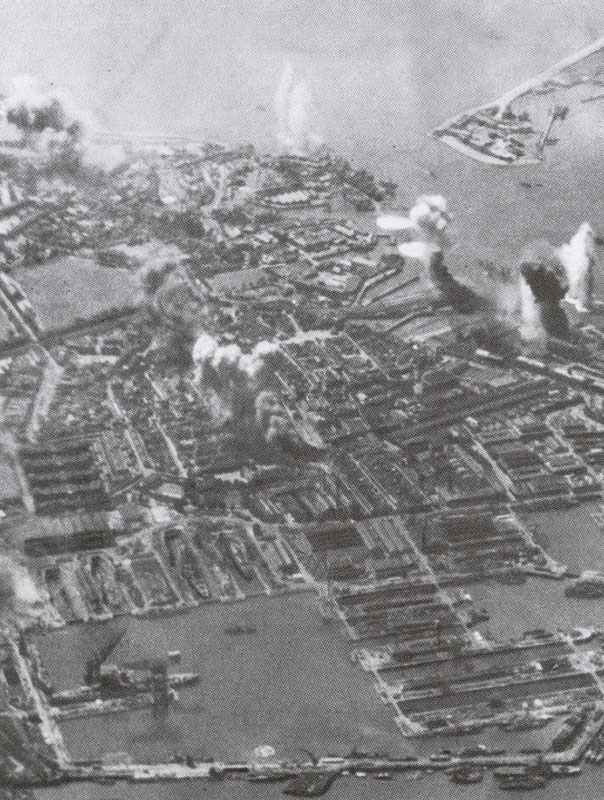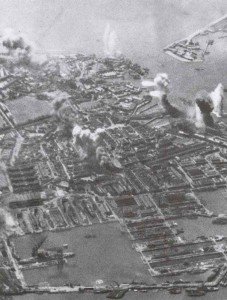 Diary for Tuesday, September 10, 1940:
Air War
Little daylight activity; 'hit-and-run' raiders attack airfields and Portsmouth Dockyards. 148 night raiders sent to London, but massive AA barrage from 199 guns forces many of them to turn away and jettison bombs over suburbs. Buckingham Palace damaged by delayed-action bomb. Casualties: 180 killed, 280 injured.
Sea War
Atlantic: Following bombing of 66,000 t of shipping in Port of London since September 7, all ocean-going ships are banned from London until Januay 1941.
Mediterranean: Italian Expeditionary Corps transported from Brindisi to Albania in readiness for invasion of Greece.
Home Front
Germany: Number of Panzer divisions to be doubled from 10 to 20 for planned May 1941 invasion of USSR.