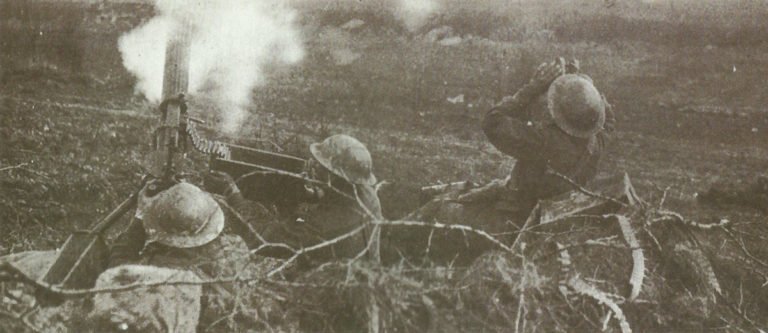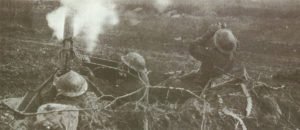 World War One Diary for Wednesday, September 26, 1917:
Western Front
Ypres – Battle of Polygon Wood (until October 3): British 0550 hours thrust (15,000 casualties) including 5 tanks and Anzac troops, gains almost all 1,200 yards planned, smashes 3 German Reserve divisions (12.5% casualties) in four counter-attacks and takes 1,600 PoWs. Described as 'A day of heavy fighting, accompanied by every circumstances that could cause us loss' by Ludendorff.
Air War
Ypres: Royal Flying Corps reports or ranges 260 German batteries. Both sides make low-flying attacks on troops (MGs bring down 5 of 11 German aircraft lost in day).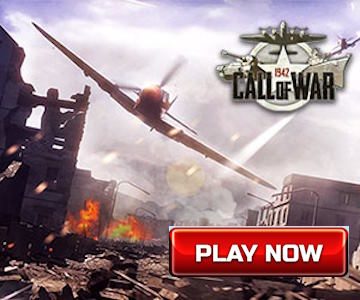 Sea War
Irish Sea: Royal Navy PC61 rams and sinks UC-33 in St George's Channel.
Home Fronts
Greece: Venizelos resigns War Ministry.
Canada: ­Conscription in force.
Britain: 75 strikes reported since September 19.
Russia: Central Georgian Council formed.