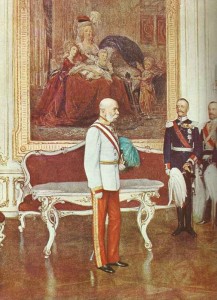 World War One Diary for Monday, July 27, 1914:
POLITICS: AUSTRIA
Austrian Foreign Minister Berchtold refuses to take Serb ultimatum reply as basis for future discussions. Austria decides to declare war on Serbia next day.
The Emperor tells Baron Giesl: 'We are not at war yet, and if I can, I shall prevent it'. Berchtold reports Serb attack on Austrian troops and shipping at Temes-Kubin, but found to be false rumor.
Vienna Stock Exchange closed.
POLITICS: RUSSIA
Tsar cables Belgrade that Russia not indifferent to Serbia's fate, proposes discussions with Vienna.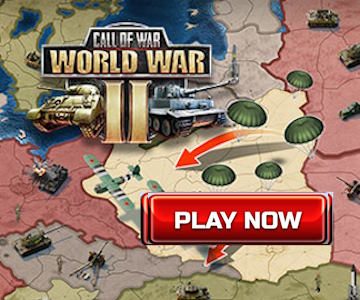 POLITICS: BRITAIN
France and Italy accept British proposal of July 24, but Germany refuses. After seeing German Ambassador British Foreign Minister Grey outlines Four-Power mediation to Commons.
POLITICS: GERMANY
Germany says she has taken mediators steps. The Kaiser returns to Potsdam by train, not told of Germany's rejection of mediation.
POLITICS: FRANCE
In Morocco General Lyautey telephoned by Paris to evacuate Protectorate except coast and send all troops to France. Lyautey says: 'A war among Europeans is a civil war. It is the most monumental folly the world has ever committed'.