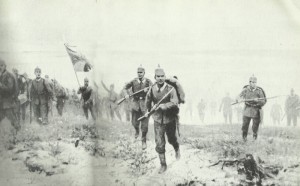 War Diary for Tuesday, November 10, 1914:
Western Front
Flanders: Battle of the Yser ends. German 43rd Reserve Division storms Dixmude (but French demolish bridge) and St Eloi. Over 20 German divisions attack around Ypres until November 11.
Eastern Front
Galicia: Colonel Hentsch, Falkenhayn's envoy, arrives at Conrad's HQ, promises 4 German corps from the West by November 22; Conrad switching 5 divisions of Second Army from Carpathians to cover Silesia on November 23 as he suggested on November 7.
Siege of Przemysl (120,000 Austrians) resumed by Russian Eleventh Army.
East Prussia: Russians re-enter Goldap.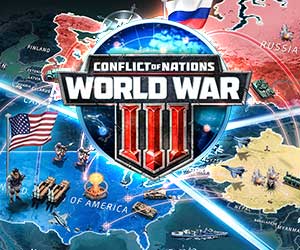 Southern Fronts
Serbia: Putnik decides to retreat to line covering Valjevo, but stand there prevented by 500,000 refugees, desertions (especially from the 2 Drina division), ammo shortages and Austrian artillery mobility.
Middle East
Arabia: 29th Indian Brigade (20 casualties) storms Sheikh Said and blows up Fort Turba (5 guns) just outside Aden Protectorate.
Far East
Tsingtao: Formal surrender (Japanese triumphal entry parade on November 16).
Sea War
East Africa: Royal Navy sinks block ship in Rufiji Delta in front of light cruiser Königsberg and shells latter.