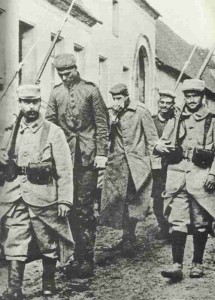 World War One Diary for Friday, August 14, 1914:
WESTERN FRONT
BATTLE OF LORRAINE (August 14-22): including Battles of Morhange (August 14­-20) and Sarrebourg (August 14-20). Southeast of Metz two French armies, the First under General Auguste Dubail and the Second commanded by General Noel de Castelnau, initiate the first of a series of engagements that become known as the "Battle of the Frontiers" by attacking into Lorraine.
Two German armies make a slow but coordinated withdrawal to give time for reinforcements to arrive. The German counterattack on the 20th forces the French back, Dubail and Castelnau defeated. A defensive action by General Ferdinand Foch's XX Corps on high ground outside Nancy prevents a major defeat.
Alsace: Despite a reverse at St Marie aux Mines, Pau reoccupies Thann and takes Gebwieler.
Belgium: Lanrezac, ordered to move his French Fifth Army to Charleroi, sees and appeals to Joffre for measures to protect his left western flank but told that 'the Germans have nothing ready on that side'. Two more Liege forts surrender.
Commander BEF Sir J. French lands at Boulogne.
HOME FRONT
Britain: Novelist H.G. Wells calls the conflict 'The War to End All Wars.'
Belgium: Bread rationing.
Russia: Grand Duke Nicholas promises Polish kingdoms' reconstruction and autonomy.
EASTERN FRONT
Poland: Austrian von Hötzendorf requests German Eighth Army offensive on Syedlets (50 miles (ca. 80 km) east of Warsaw).
Galicia: Ruzski's Third Army beats Austrians at Sokal on river Bug inside latter's frontier.
SOUTHERN FRONTS
Serbia: Austrian Second Army withdrawing to Eastern Front as Serb Military Intelligence learns. Serb 1st Sumadija Division vainly attacks Sabac. Austrian VIII Corps drives back 2,000 Serbs and 2 guns, taking Cer Ridge but too muddy to get guns on it. Austrian XIII Corps captures Loznica and advances to its South. Putnik orders Serb Second Army to counterattack (night 14/15).
AFRICAN FRONTS
Togo: Captain Bryant's 582 troops, 2,000 porters and 3 guns advance from Lome on capital Kamina.
Lake Tangaqnyika: German gunboat 'Hedwig von Wissmann' raids Uvira in Belgian Congo and disables Belgian ship.
Lake Victoria: British tug 'Percy Anderson' captures German dhow.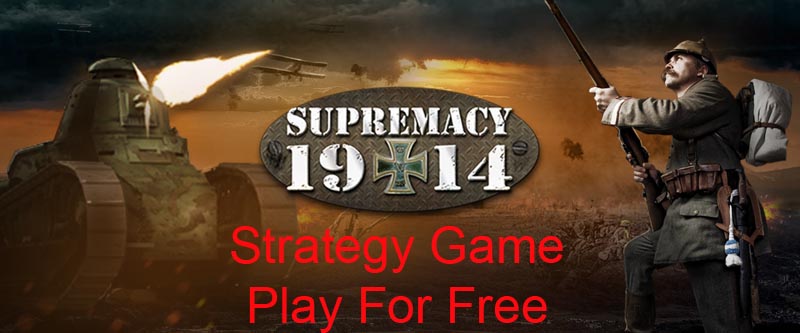 AIR WAR
French Voisin (crew Cesari and Pindhommeau) attempts to bomb Zeppelin shed at Metz.
NEUTRALS
Nicaragua: 500 US Marines land at Bluefields with Governments consent.