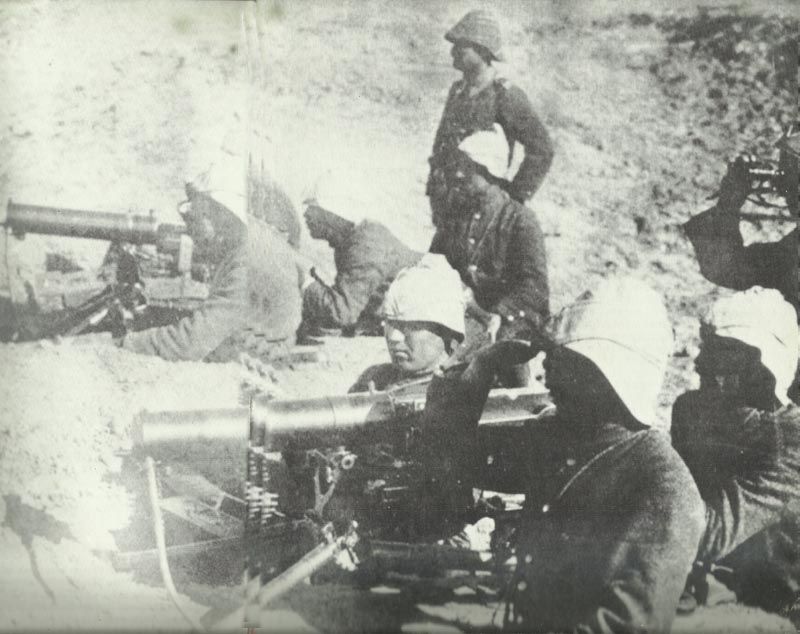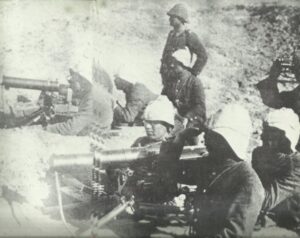 Diary for Monday, July 12, 1915:
Middle East
Gallipoli – Helles bridgehead: 12,748 Allied soldiers take a few trenches and 600 prisoners until next day for 3,900 casualties; British 155th Brigade refuses to advance a second time. General Masnou of French 1st Division mortally wounded.
Western Front
Artois: Germans counterattack in the 'Labyrinth'. Field Marshal French observes ground for BEF offensive around Loos, decides it is unfavorable on July 20 but bows to Joffre's view on July 28.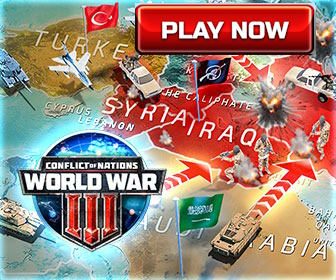 African Fronts
Tripolitania: Italian Ghadames garrison takes refuge in Algeria.
Sea War
Dardanelles: Liner Aquitania brings troops to Mudros. New monitor Abercrombie (twin 14­-inch guns, 10-feet draft) arrives, 3 sister ships follow. Soon firing at Turk Asia batteries from Tenedos.
Home Fronts
Turkey: Wangenheim vainly demands Reshid Bey's punishment for Diyarbekir's Bishop and Christians' murder.