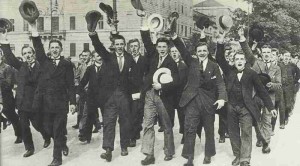 World War One Diary for Sunday, August 2, 1914:
POLITICS: GERMANY
Ultimatum is delivered to Belgium at 1900 hours demanding that German forces be allowed to move through Belgian terri­tory unhindered to pre-empt a French attack on Germany. The ultimatum is due to expire in 12 hours.
Union-employer Truce 'Burgfrieden' ('Fortess truce') for duration of the war.
WESTERN FRONT
German Fourth Army invades Luxem­bourg. Moltke appointed CoS German Field Armies, army commanders named.
There are reports of 11 border clashes between French and German troops in Alsac. First French soldier killed is Cp Andre Peugeot near Belfort.
French GHO suspects diversionary ruse and transfers forces to Franco­-Belgian border but an advance by VII Corps (Bonneau) into Alsace is ordered with aim of seizing Mulhouse and Huningen and to destroying Rhine bridges.
This all happens even without any declaration of war between France and Germany.
SOUTHERN FRONTS: SERBIA
SERB MOBILIZATION COMPLETE of 489,500 men (after 6 days). Serb Uzice Army raiders capture Uvats, Rudo and Ustivar until August 4 on Austrian Bosnian border.
SEA WAR: BALTIC
German cruisers 'Magdeburg' and 'Augsburg' shell Libau and lay mines.
POLITICS: TURKEY
War Minister Enver Pasha, an aggressive nationalist eager to restore Turkey's fortunes as a major regional power, arranges a secret military alliance with Germany as a means of protecting his country from possible Russian attack.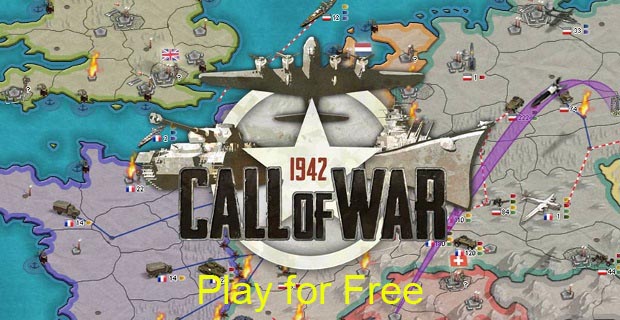 POLITICS: BRITAIN
Britain assures France that Royal Navy will stop German Fleet attacking French Channel shipping.
Prime Minister Asquith writes to Venetia Stanley that strong Cabinet party '… against any kind of intervention in any event – unless Belgium totally invaded'.
Remaining Royal Navy and Army reserves mobilized.
British Admirality orders official mobilization at 1325 hours (however, the fleet is still ready after a mobilization exercise on July 25).
3 British battlecruisers and 8 ships of the 1st Cruiser Squadron (Troubridge) ordered to shadow German battlecruiser 'Goeben' with Light cruiser 'Breslau', which obtain 2000 t coal at Messina and sail at 0100 hours next day.
POLITICS: FRANCE
'State of siege' declared, military law and railway control by government.
POLITICS: CANADA
Offer to send troops overseas.
POLITIC: GREECE
King Constantine replies to German Kaiser that absolute neutrality needed.