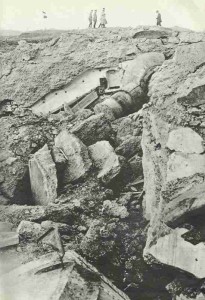 World War One Diary for Tuesday, August 25, 1914:
WESTERN FRONT
France: The British Expeditionary Force continues to retreat southward across northeast France, fighting almost continuous rearguard actions against General Alexander von Kluck's First Army. At Le Cateau the British II Corps, some 40,000 men, fights for its life as the Germans attempt to surround it. The German attacks are beaten off but at terrible cost to the corps, which suffers 7,800 casualties. Germans bump again into BEF I Corps at Landrecies (night 25/26), 905 British casualties.
JOFFRE ORDERS GENERAL ALLIED RETREAT and secretly transfers troops from Alsace­ and Lorraine to bolster Maunoury's Sixth Army around Amiens.
General Fournier ordered to hold Maubeuge fortress; he has 30,000 French troops (mainly Territorials) and 10,000 Allied stragglers. German VII Reserve Corps initiate siege works.
Alsace: French evacuate Mulhouse, Army of Alsace disbanded on August 26. Germans retake Mulhouse.
Lorraine: ­German Sixth and Seventh Armies reach river Meurthe after very slow pursuit. Germans take Sedan. Since withdrawal of main French forces Dubail has been holding Vosges passes. His center is now penetrated by German Seventh Army (Heeringen). Violent fighting continues into September but much of Heeringen's army is redeployed to the Aisne and Flanders and the German offensive petered out leaving the French holding three important passes.
Belgium: Belgian night sortie by 4 divisions from Antwerp (25/26) recaptures 3 villages south of Malines, but ended by news of the battles at Mons and Namur. The last 3 Namur forts succumb to German heavy artillery.
EASTERN FRONT
East Prussia: Germans intercept Russian radio orders in clear for August 25 and 26. At 2030 hours Hindenburg and Ludendorff order double envelopment of Samsonov for next day.
Poland – First Battle of Krasnik won by Dankl's Austrians who take 6,000 PoWs and 28 guns and advance on Lublin. Russian Fourth Army (Evert replaces Salza) retreats 4 miles (6.44 km).
Galicia: Austrian Second Army arriving from Serbia (complete on August 28).
SOUTHERN FRONTS
Herzegovina: Austrian Bilek garrison sortie and 3rd Mountain Brigade raises Montenegrin blockades on August 26.
AIR WAR
Western Front: RFC achieves first combat victory. 3 BE2 of 2nd Squadron force down an Aviatik B-type, pursuing crew into woods.
AFRICAN FRONTS
Cameroons: 600 British soldiers from Nigeria capture Tepe on the border.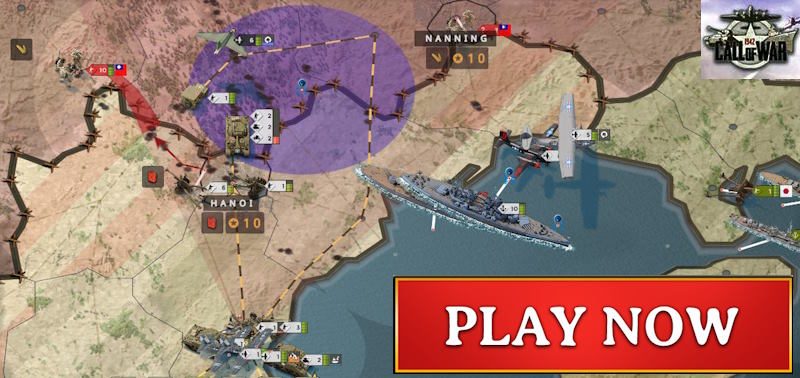 POLITICS
Japan: The government declares 'state of war' with Austria, having severed relations.
Belgium: Anglo-French loan of £20 million to Belgium agreed.
Britain: Kitchener's first speech as Minister: 100,000 volunteers almost secured; 69 Territorial Force battalions volunteer for overseas service, new Army may be 30 divisions in 6-7 months.
Germany: XXII-XXVII Reserve Corps formed.
OCCUPIED COUNTRIES
Belgium: BURNING OF LOUVAIN 1/8 of town destroyed by Germans as deterrent until August 30.