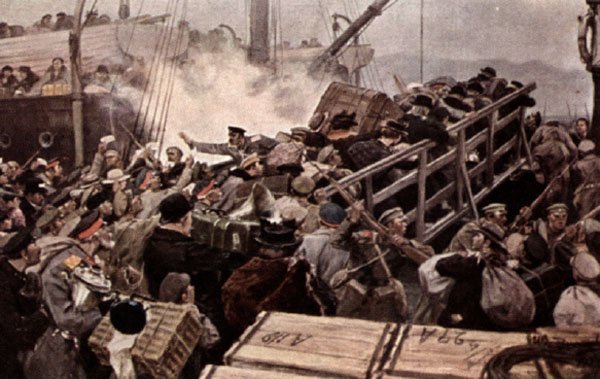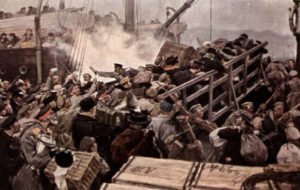 World War One Diary for Wednesday, April 2, 1919:
South Russia­: Reds enter Crimea. General d'Anselme announces Odessa evacuation causing panic as 30,000 civilians and 10,000 White troops embark (until April 5), many suicides.
Baltic States: 2 Royal Navy cruisers and 10 destroyers bring 20,000 rifles, 18 guns and 20 lorries for Latvian Army.
Britain: ­Jellicoe and Beatty made Admirals of the Fleet. 10% rent increases permitted. Household Cavalry memorial service.