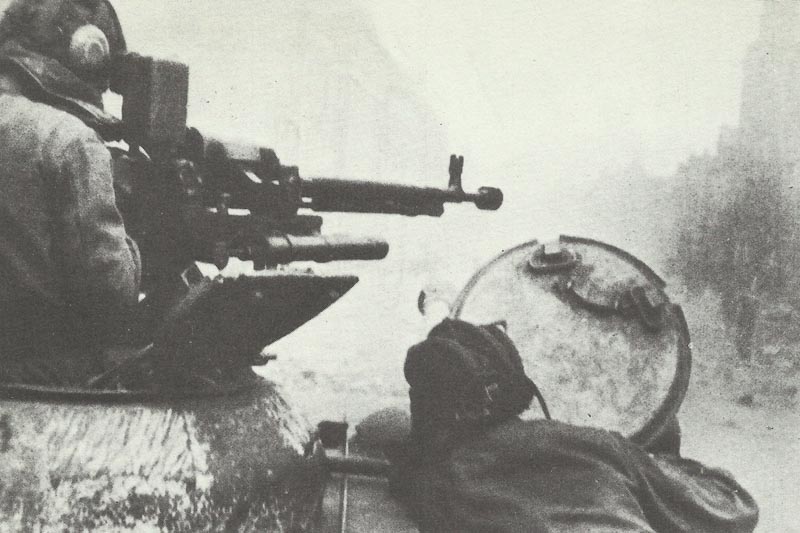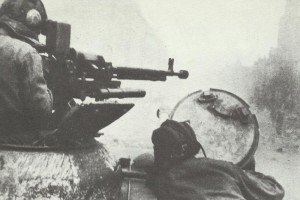 Diary for Tuesday, April 24, 1945:
Russian Front
Battle of Berlin: Konev's and Zhukov's troops link up in southern suburbs.
Western Front
British troops reach Bremen.
Italy
La Spezia naval base captured by US 5th Army. Germans abandon Genoa, scuttling 40 warships and many merchant ships in harbor.
Home Fronts
Britain: Budget; Chancellor reveals that total war expenditure up to March 31, 1945, is £27,400 Million; announces Double-Taxation Treaty with the USA (business enterprises not to be taxed simultaneously in both Britain and USA).