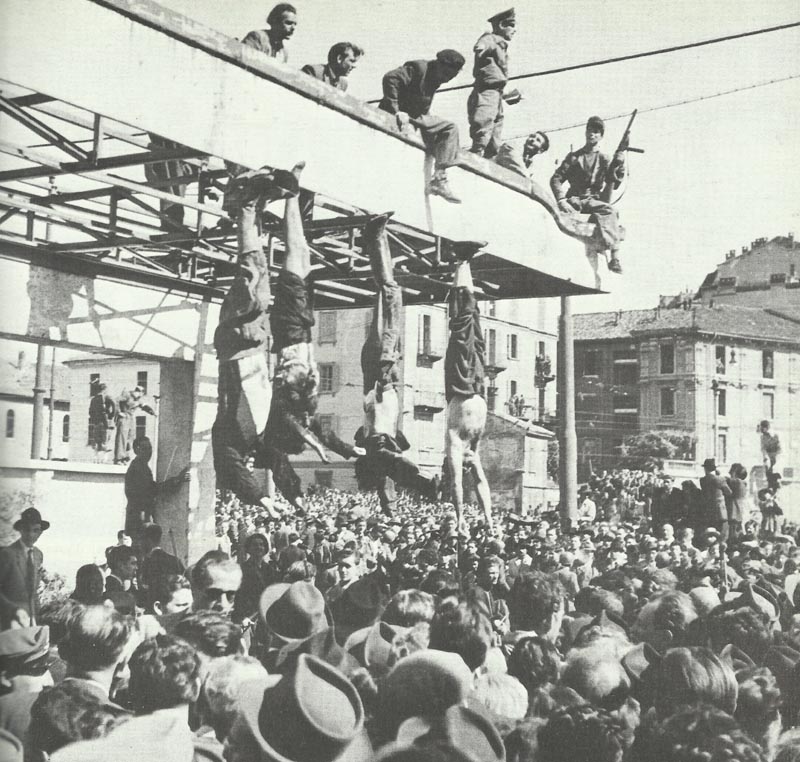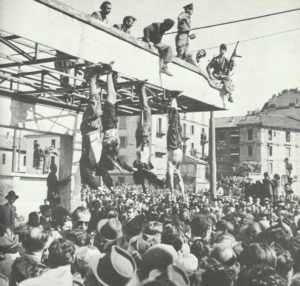 Diary for Saturday, April 28, 1945:
Occupied countries
Italy: MUSSOLINI AND HIS MISTRESS, CLARA PETACCI, CAPTURED AND SHOT by Communist Partisan leader 'Colonel Valerio' (Walter Audisio) at Dongo (Lake Como). Bodies then taken in removal van to be publically exhibited and mutilated by the mob in a Milan square (April 28-29).
Western Front
US troops liberate the Stauffenberg family at Niederdorf, South Tyrol.
Okinawa
US tanks enter Kuhazu village.
Home Fronts
Germany: 200 pro-Allied German troops stage attempted coup in Munich, under Major Braun, and seize radio station; try to seize Gauleiter Geisler, but SS bodyguard stamp out uprising.