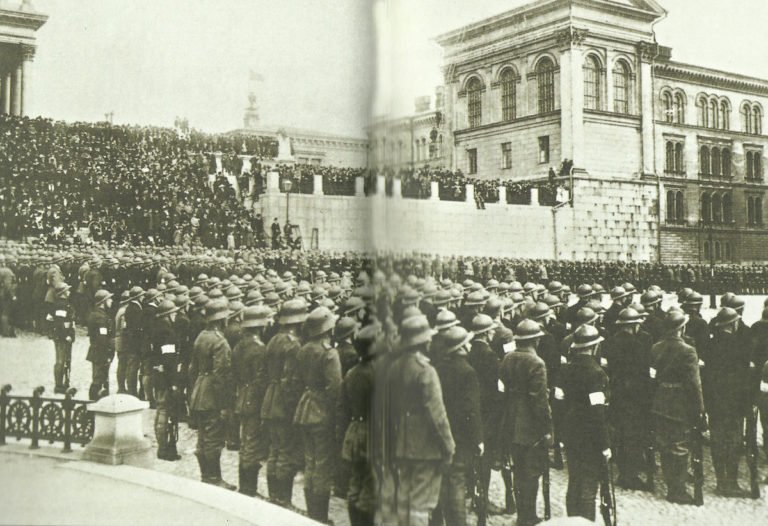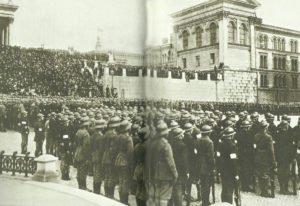 World War One Diary for Wednesday, April 3, 1918:
Eastern Front
Finland: 9,445 German soldiers with 18 guns and 165 MGs land at Hango (until April 5). Mannerheim's final assault on Tampere (until April 6).
Ukraine: Germans take Ekaterinoslav, northeast of Odessa.
USSR: All-Russian Bureau of Military Commissars formed, works when military regions created from April 8.
Western Front
Beauvais Conference: Foch further empowered to direct Allied strategy.
Somme: Local fighting in Scarpe and Hebuterne sectors.
Sea War
Baltic: 3 Russian and 7 British submarines blown up outside Helsinki harbour (latter by remaining 26 Royal Navy sailors) to avoid capture (until April 5) together with their mines and torpedoes; crews transferred to Murmansk via Petrograd. Captain Cromie stays behind to continue as Naval attaché and scuttle 3 small British merchantmen (April 9­-10) trapped since 1914.