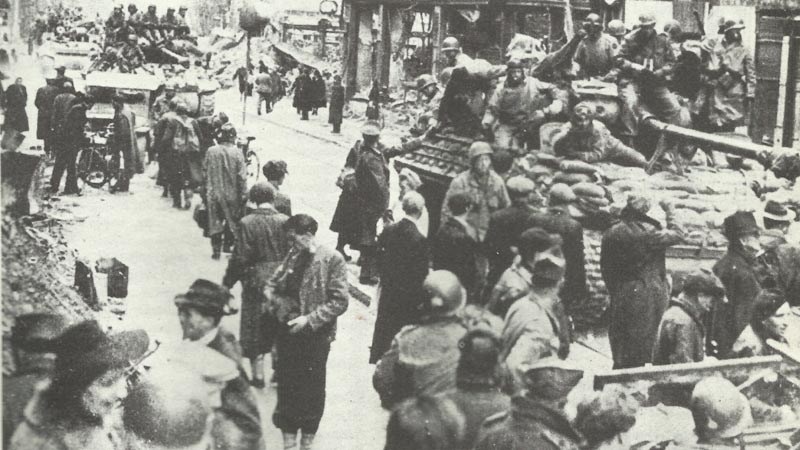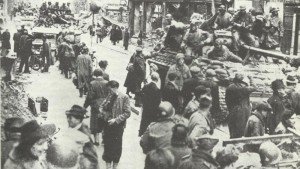 Diary for Monday, April 30, 1945:
Western Front
Munich captured by US 7th Army.
Russian Front
Hitler and Eva Braun commit suicide in Führerbunker beneath Reichs Chancellery, Berlin, at 3.30 pm. Cremated with burning petrol in Chancellery Garden. Russian artillery bombards Chancellery; advancing infantry now only two blocks away.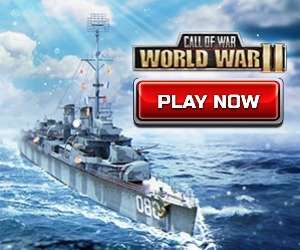 Italy
Tito's Partisans occupy Trieste.
Sea War
Japanese convoy annihilated by British destroyers in Indian Ocean.
Merchant shipping losses in April 1945: 19 Allied ships with 81,690 tons in the Atlantic, 3 Allied ship with 22,822 tons elsewhere.
52 Japanese ships with 125,673 tons in Pacific.
55 U-boats sunk in the Atlantic, Arctic or Baltic (worldwide total of 60 losses), 9 new U-boats operational, 435 U-boats of all types total in service.
Occupied countries
Holland: Seyss-Inquart meets Allied representatives to discuss preven­tion of starvation amongst civil population.