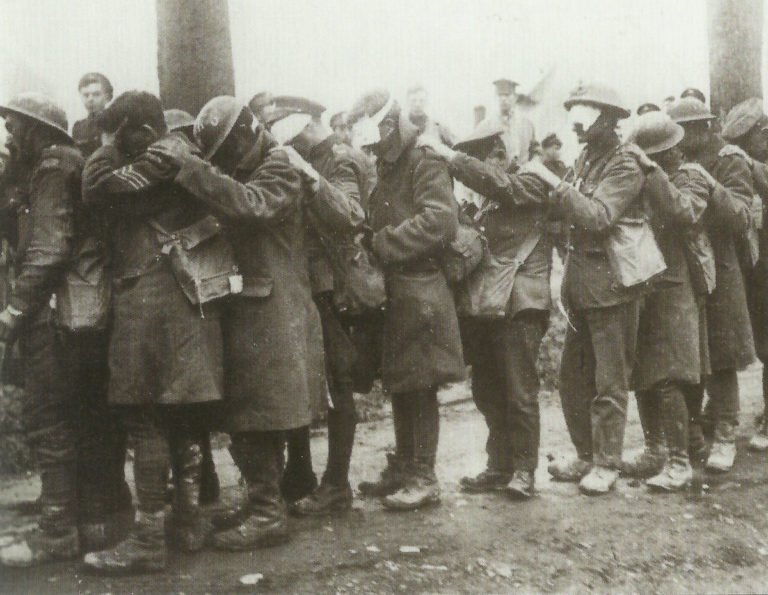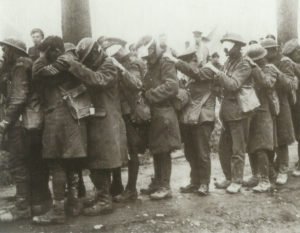 World War One Diary for Monday, April 8, 1918:
Western Front
Flanders: Germans shell whole BEF front including 40,000 mustard shells on Armientieres. Portuguese battalion refuses to march to trenches (relief due evening April 9).
Aisne: Germans reoccupy Coucy Ie Chateau, reach Oise-Aisne canal line on April 9.
Africa
Mozambique: Rosecol reconnaissance coy skirmish east of Medo (84 miles from coast). Gambia Coy returns home to Bathurst.
Home Fronts
USA: National War Labor Board appointed.
Turkey­: Constantinople housing rents fixed at 50% of March 1, 1916 level for war plus 6 months, but law largely dead letter.
France­: First Renault FT-17 tank battalion formed with 72 tanks.