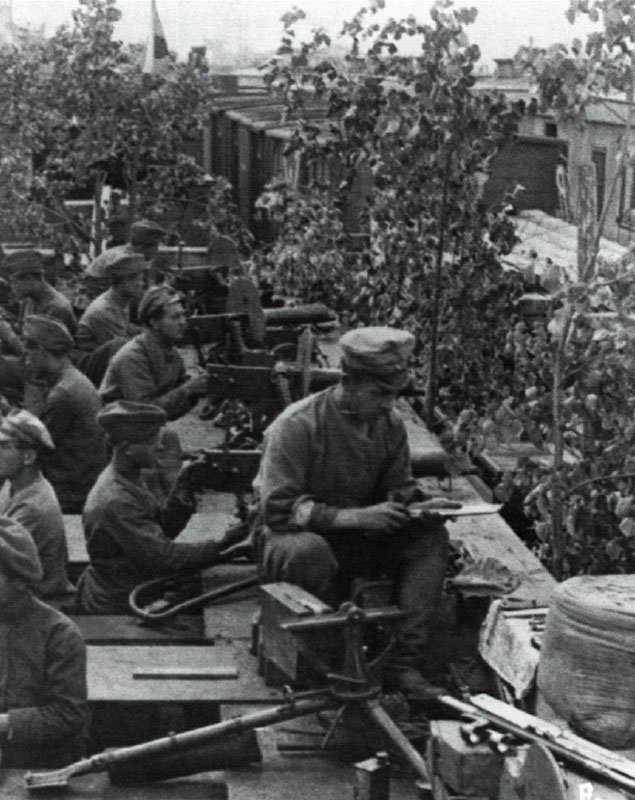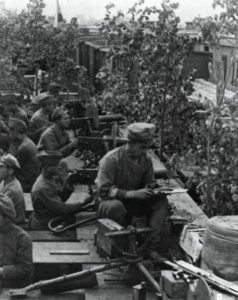 World War One Diary for Wednesday, August 7, 1918:
Western Front
Volga: Czechs and Whites capture Kazan from Red First Army whose Colonel Vatsetis just escapes. Red gold reserve moves to Samara. Largest workers rebellion vs Red rule at Izhevsk (arms factory town 150 miles northeast of Kazan, until November 7). Trotsky leaves Moscow in armoured train for Volga.
Kuban: Denikin breaks Reds before Ekaterinodar after week's fighting.
Middle East
Palestine: Kemal re­appointed C-in-C Seventh Army (sees Sultan and Enver for last time on August 9).
Sea War
North Atlantic: French cruiser Dupetit Thouars (13 lost) sunk by U-62 (Hashagen).
Politics
Britain: Lloyd George Commons speech says German high water mark reached, their economic position desperate.