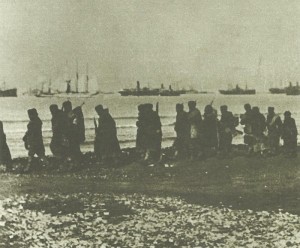 Diary for Sunday, December 12, 1915:
Southern Fronts
Albania: Serb Army evacuation begins. 1st Drina Division loses 981 men until December 14.
Salonika: Allied troops begin arriving back in Salonika by train (until December 17). Bulgars do not cross Greek frontier.
Sea War
Adriatic: Allied Navies begin Serb Army's evacuation (until April 5, 1916).
Aegean: Last 2 French battleships leave Mudros (Lemnos).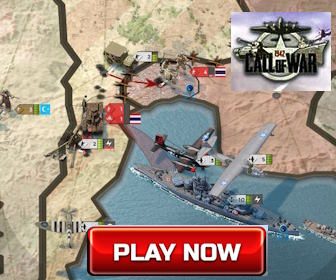 Western Front
Flanders: British trench raid at Neuve Chapelle.
Eastern Front
Galicia and Bukovina: Ivanov orders offensive with new Seventh Army (Shcherbachev) and Ninth Army.
Air War
Western Front: Royal Flying Corps reports 11 Fokker E's in actions (until December 15) and 3 together at one mission on December 19.
Home Fronts
France: Artillery Colonel JE Estienne sees Joffre about 'land ships' (tanks), released on December 31 to work with Schneider about them.