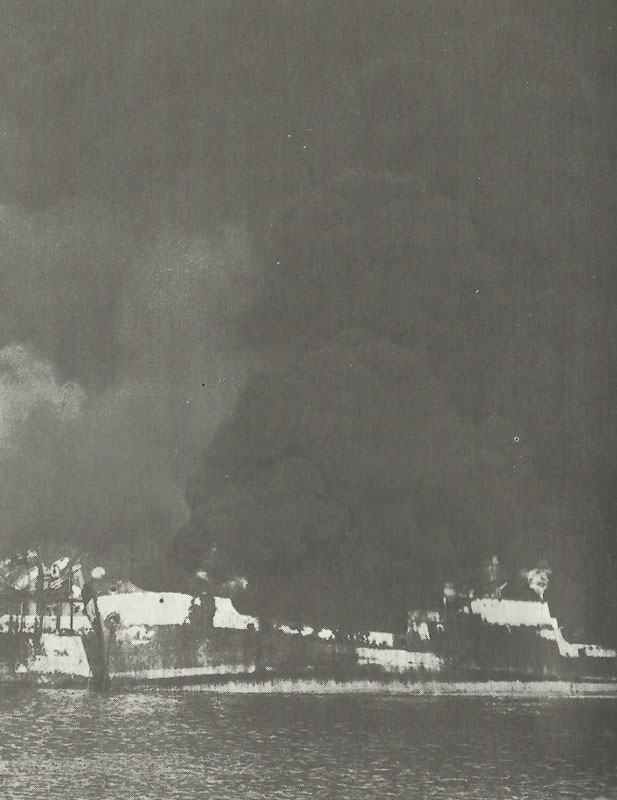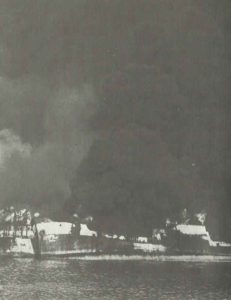 WW2 War Diary for Thursday, December 2, 1943:
Air War
Mediterranean – Bari air raid disaster: 96 German bombers carry out low-level night raid on Bari in Italy (2 munition ships explode). 19 ships sunk, including SS John Harvey carrying mustard gas bombs, 7 ships heavily damaged. 1,000 plus killed, 800 injured. Thousands of civilians flee, the port is not operational for many weeks and disrupts the Allied Italian peninsular campaign.
Mediterranean
Italy: 650-gun barrage heralds great US 5th Army push in central Italy. Front line moves forward 3 km.
Home Fronts
Britain: Minister of Labour Bevin announces conscription to mines.