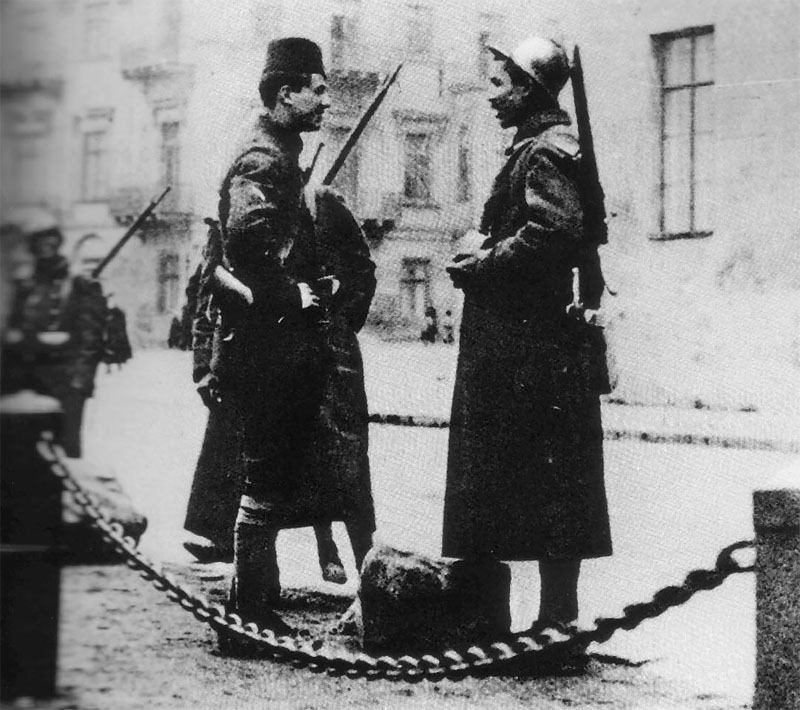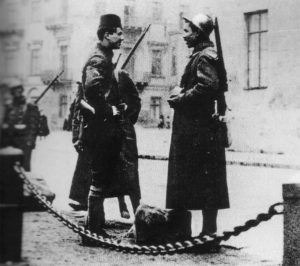 World War One Diary for Friday, December 20, 1918:
Eastern Front
General Borius' 1,800 French African troops (156th Colonial Division) land at Odessa. Petlura's Ukrainians capture Kiev and end Skovopadski's rule.
Home Fronts
Germany: Hindenburg protests vs Berlin Conference military resolutions. Spartacists raid Vorwärts Berlin office.
Middle East
General Hamelin's French troops (including 2 battalions of Armenians) occupy Cilicia and Taurus rail tunnels (December 29) from landing at Mersin.
South Persia: c.2,000 men of Bushire Field Force clear Kamarij Pass; German agent Wassmuss still refuses to yield (December 23).
Politics
Serbia: Prime Minister Pasic (since 1912) resigns.