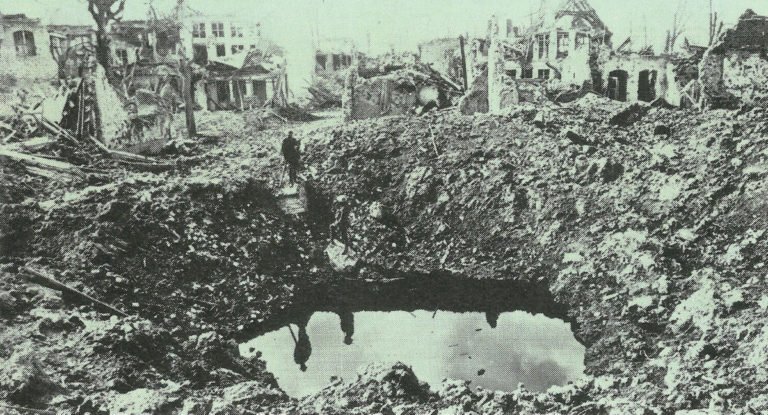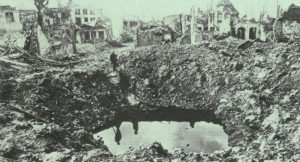 World War One Diary for Saturday, December 22, 1917:
Western Front
Britain: Lieutenant-General Sir R Maxwell BEF QMG since January 1915 resigns; succeeded by Lieutenant-General Sir T Clarke.
France: General Debeney in command of French First Army for duration of war.
Flanders­: Germans storm some British advanced posts on Ypres­-Staden rail line, trench raid near (December 29).
Eastern Front
Brest-Litovsk peace negotiations begin.
Rumanian troops occupy Bessarabia. Independent Moldavian Republic proclaimed there on December 23.
Southern Fronts
Salonika: New Allied C-in-C General Guillaumat (aged 54) arrives, reads Milne his instructions pn December 30 to protect Greece, then use her army in offensive.
Air War
Britain: Several Gothas thwarted in raid on southeast England by bad weather (1 Gotha emergency lands south of Margate, burnt by crew), 3 Giants (1 diverts to Boulogne) merely drop bombs in sea off Kent.
Politics
Russia: Bolsheviks peace proposals; Austrian Czernin rejects most on December 25.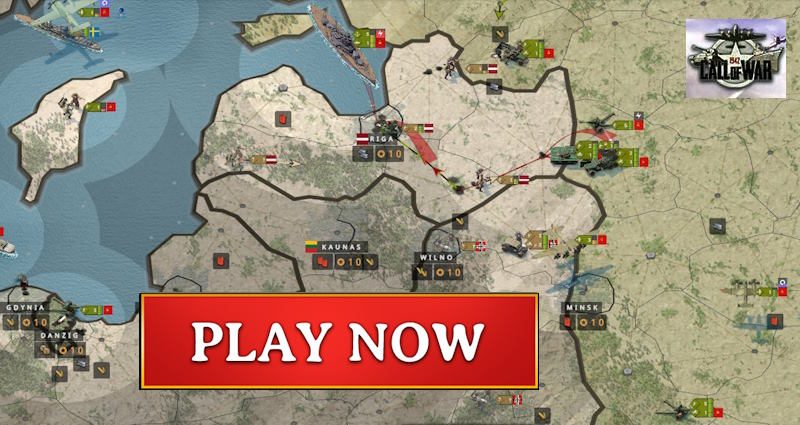 Occupied Territories
Belgium: ­Flanders proclaimed independent.