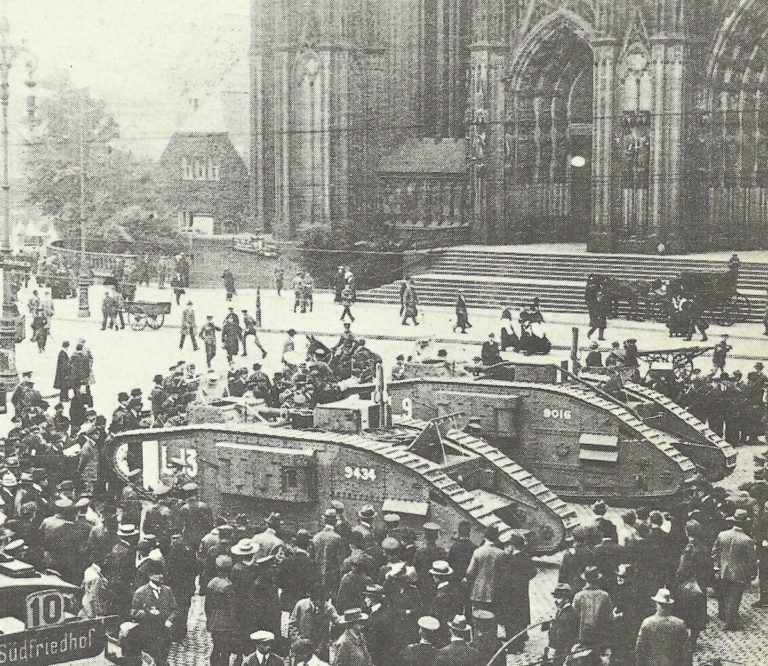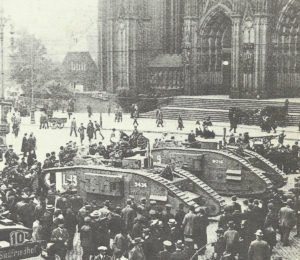 World War One Diary for Friday, December 6, 1918:
Western Front
Cologne entered by British 2nd Cavalry brigade and armoured cars. City designated headquarter Allied Occupation Zone 3. Local authorities had requested British cavalry help to keep order. British 28th Brigade, 9th Division, reaches Cologne by train on December 7.
Eastern Front
Western Russia: Red Army retakes Dvinsk.
Home Fronts
Germany: Government troops vs Spartacist parade in Berlin (180 casualties). Krupp advertising drive 'We make everything'.
Britain: War pensions increased as from November 1 (granted to parents of unmarried soldiers on December 18). Rail strike ends with 8-hour day conceded from February 1, 1919.