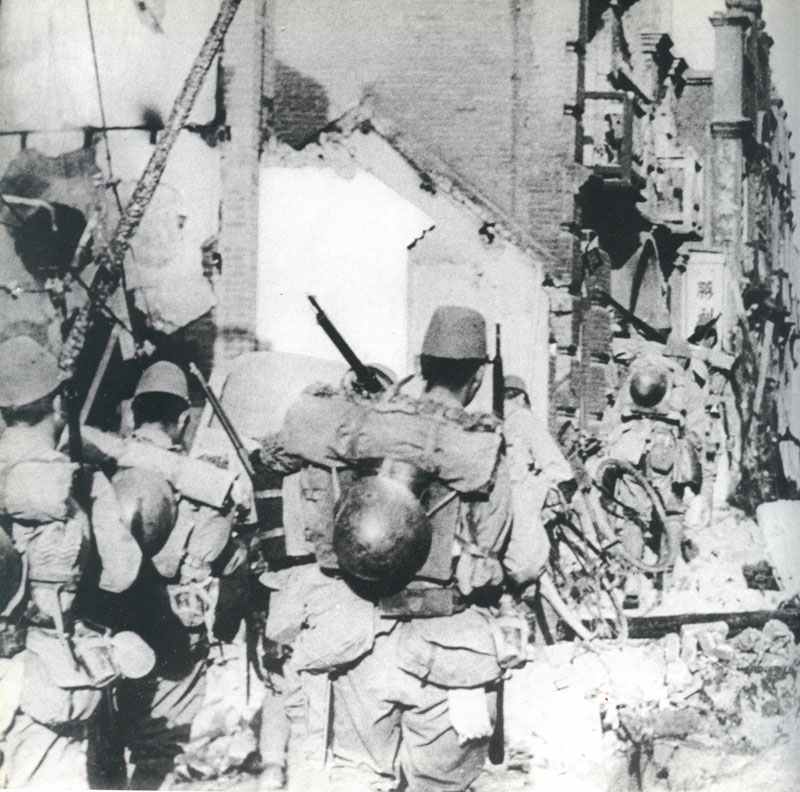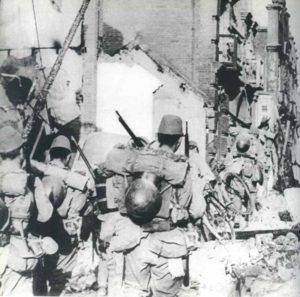 WW2 War Diary for Monday, December 8, 1941:
China
Battle of Hong Kong: Japanese 38 Infantry Division supported by heavy artillery and aircraft, attacks 12,000-strong British-Canadian-Indian garrison.
Pacific
Philippines: Japanese troops land on Batan Island, south of Formosa.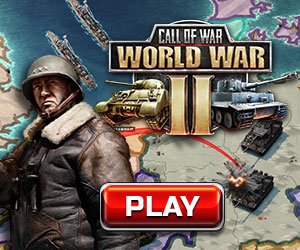 Air War
Pacific: Japanese destroy 100 aircraft in raids on Philippines.
Germany: 54 RAF bombers attacking Aachen and dropping 54t of bombs.
North Africa
Sea War
Mediterranean – Tobruk Ferry: British Mediterranean Fleet has delivered 32,667 troops and 34,000t of supplies; 34,115 troops, 7,516 wounded and 7,097 POWs evacuated (April 13 – December 8, 1941). Losses: 1 cruiser-minelayer, 2 destroyers and 24 other vessels.