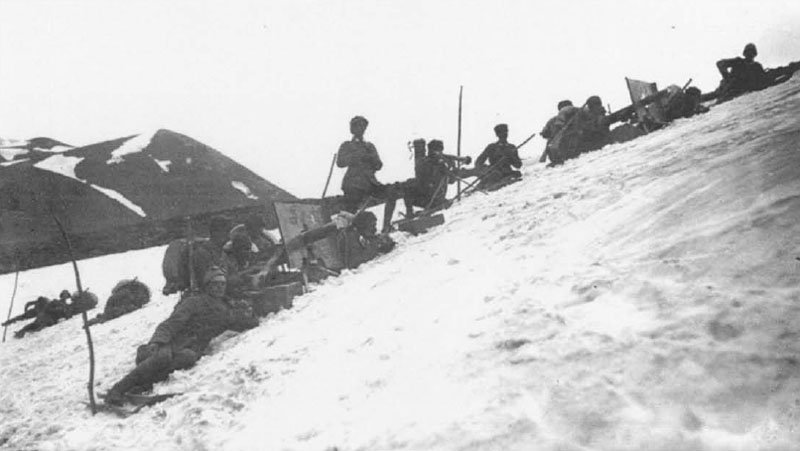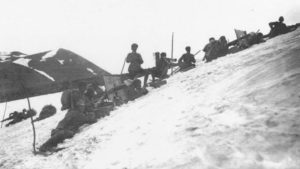 World War One Diary for Tuesday, February 12, 1918:
Middle East
Armenia: Turk Offensive (45,000-50,000 in 8 divisions with 160 guns) begins with taking Cardakli on Zara-Sivas road and advance to Erzincan (February 14). Colonel Morel's 2,000 Armenians with 6 guns make epic retreat to Erzerum (February 14-25).
Eastern Front
Southern Russia: Reds capture two points on Novorossiisk­-Tsaritsyn railway and defeat Polish Corps at Rogachev.
Sea War
Eastern Atlantic: U-89 rammed and sunk off Malin Head (North Ireland) with all hands by British cruiser Roxburgh (night February 12-13).
Air War
Germany: 12 DH4s of No 55 Squadron bomb railways and barracks at Offenburg (Baden).
Salonika: 20 Royal Flying Corps bombers burn out Cestovo ammo dump.