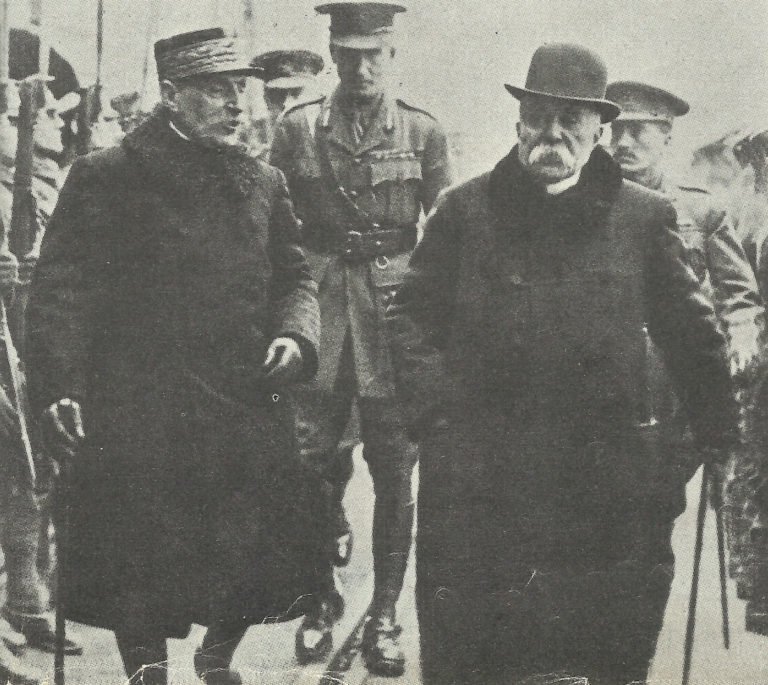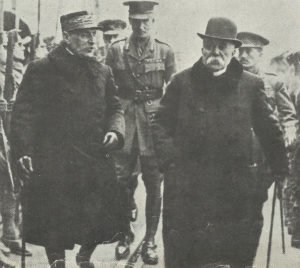 World War One Diary for Wednesday, February 12, 1919:
France – Peace Process: Allies settle Armistice conditions renewal and form Military and Naval Committee with Foch as President.
Germany: New Chancellor Scheidemann forms Cabinet, Count Brockdorff-Rantzau Foreign Minister.
Poland­: Allied Mission arrives at Warsaw.
South Russia­: Ukrainians defeat Reds near Kiev.
USA: 3-year naval programme passed.
Britain: Coalminers reject Government's 6s per week wage offer and inquiry in reply to 30% claim, 6-hour day and nationalization, decide to hold strike ballot (February 13). War Cabinet agrees on Russia 'that intervention on a large scale was not possible'; Lloyd George tells Churchill 'if we were going to do any good we should need a million men at least'.