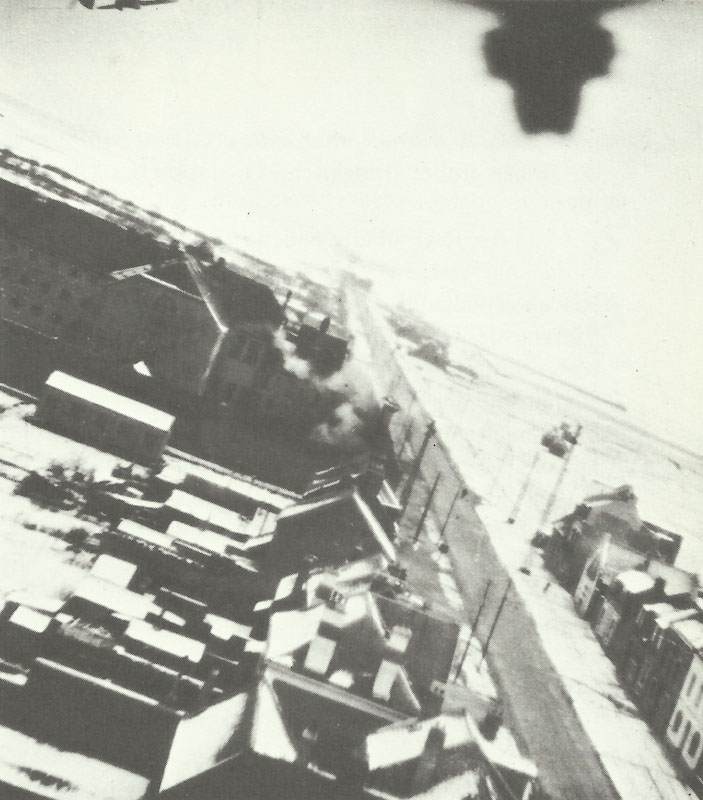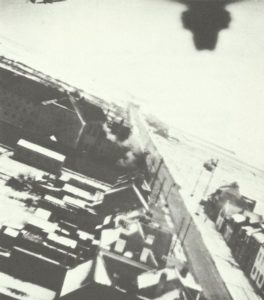 WW2 War Diary for Friday, February 18, 1944:
Air War
Western Europe – Amiens Prison Raid: 19 Mosquito bombers (4 lost), led by Group-Captain Pickard (shot down by 2 Fw 190 fighters shortly after the raid and killed), breach walls and free 250 members of French Resistance.
Britain: 187-plane (11 lost) night raid on London. 139 t bombs on target; considerable damage and numerous casualties. Raiders copy RAF Pathfinder tactics.
Mediterranean
Italy – Anzio: Allied situation becomes critical; Germans continue all-out efforts to capture 'Flyover Bridge' and reach the sea.