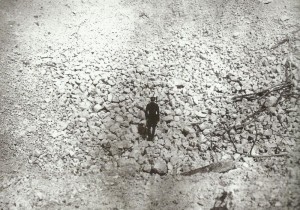 Diary for Saturday, February 6, 1915:
Western Front
Flanders: British counter-mine two German sap-heads south of La Bassee Canal.
Somme: ­Germans detonate 3 mines in La Bolsselle.
Eastern Front
Bukovina: Austrian Seventh Army (6 divisions) retakes Kimpolung, forces Russians beyond river Suczava until February 9 and reaches river Sereth on February 11.
Politics
Britain: Lloyd George returns from Paris conference with Franco­-Russian finance ministers having agreed to share resources.
Germany: Bethmann writes to German Vienna ambassador urging conces­sions to Italy.
Neutrals
Romania and Italy renew agreement from September 23, 1914.
Secret War
Germany: Crown Prince writes to Grand Duke Ernest of Hesse (Tsarina's brother) urging separate peace with Russia.