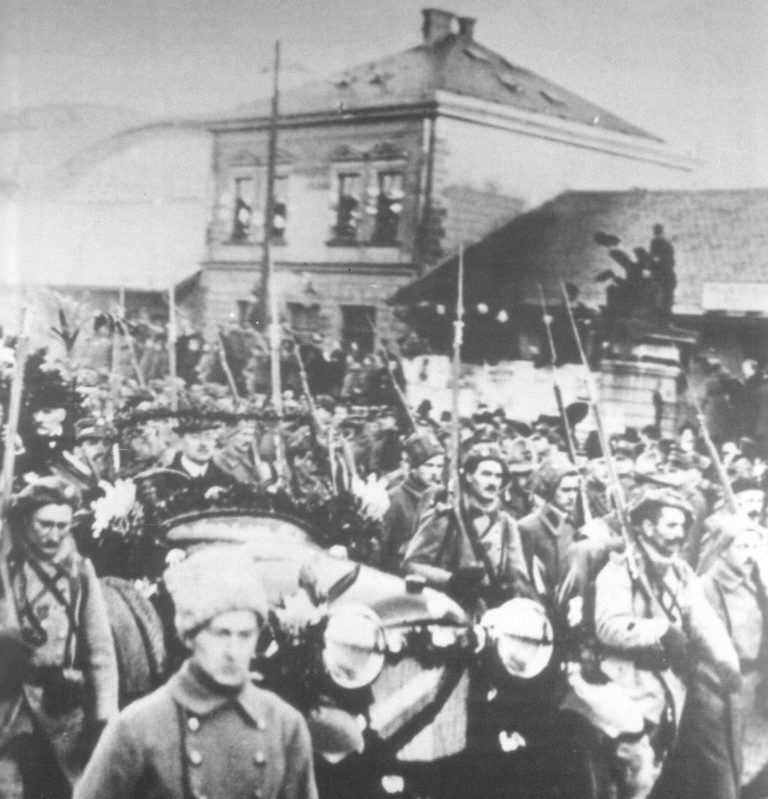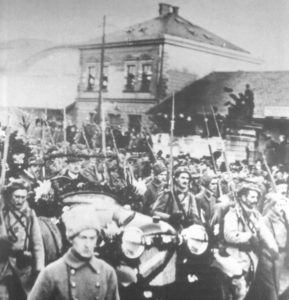 World War One Diary for Friday, February 8, 1918:
Eastern Front
Ukraine: Czech Corps made part of Czech Army in France.
Finland: Mannerheim moves Headquarter inland to Seinajoki rail junction, first 5 Swedish officers join him on February 10.
Sea War
Channel: Destroyer HMS Boxer lost by collision with SS St Patrick.
Irish Sea: Only 3 Q-ships now based at Queenstown.
Mediterranean: Revel memo detailing Italy's weak maritime situation shocks Allies in Rome conference (until February 9) which concentrates on Otranto Barrage. British mobile concept approved. US Admiral Sims presents plan for Adriatic offensive involving 30,000 troops, 25,000 mines and 5 US battleships to seize Curzola Island and attack Cattaro. First Sea Lord Geddes goes on to tour Mediterranean bases, urging end to shipping delays (until February 17).
Air War
Britain: London Air Defence Area has 200 aircraft, 323 searchlights, 249 anti-aircraft guns.
Germany: French bombers attack Saarbruecken.