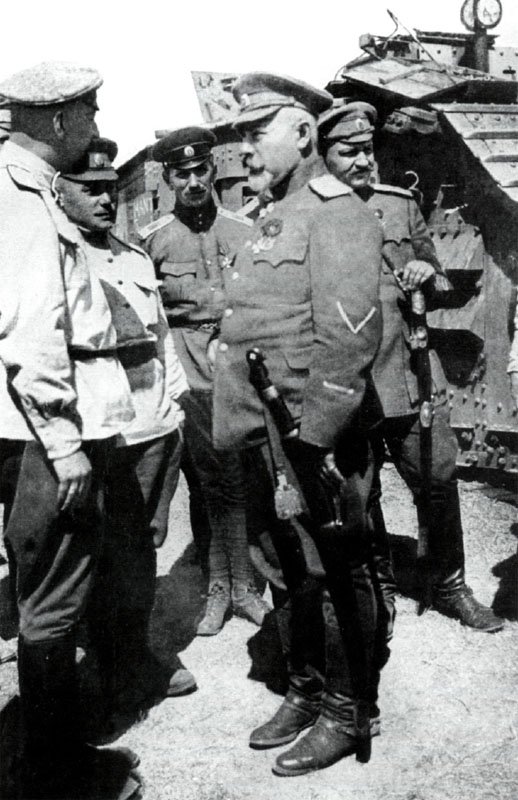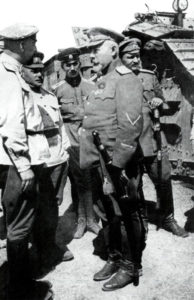 World War One Diary for Monday, January 20, 1919:
Russia­: Denikin's Whites take Piatigorsk (capital North Caucasus SSR), Kislovodsk and Georgievsk (January 22). General Milne visits Tiflis (HQ British 27th Division) and Baku (January 22) seeing Caucasus governments.
France: Allied Council of Supply and Relief approves Commissions at Trieste, Bucharest, Constantinople and in Poland. ­514 of 654 French export restrictions lifted (19 left on May 14).
Britain: 161,953 British PoWs (including 4,624 civilians) re­patriated since Armistice, camps in Germany practically empty; 3,330 German interned civilians repatriated. Peak PoW total in British hands 507,215 (including 43,308 civilians).