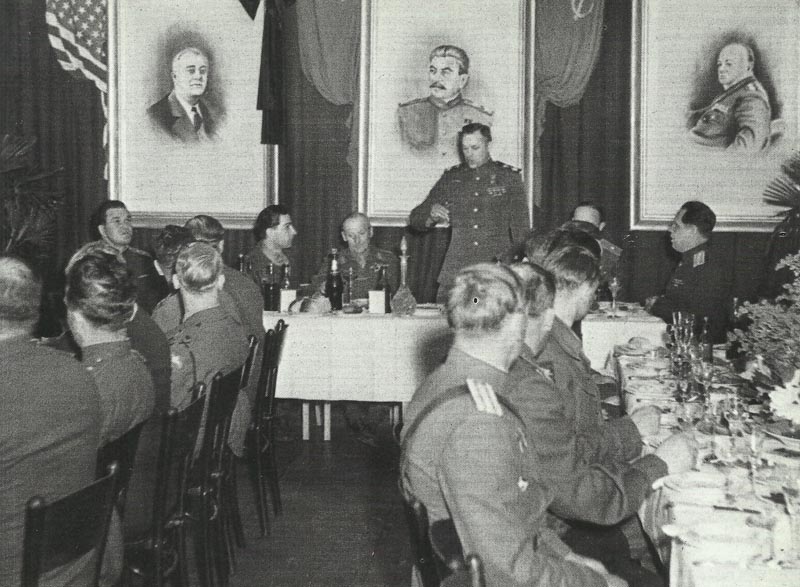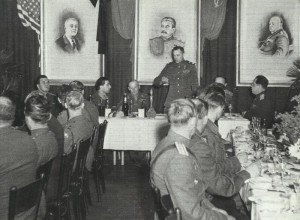 Diary for Tuesday, July 17, 1945:
Politics
POTSDAM CONFER­ENCE ('Terminal') opens: Churchill, Attlee, Truman and Stalin confer near Berlin.
Sea War
Pacific: First joint US-British carrier strike on Tokyo area (repeated July 18). By night, battleship King George V and 5 US battleships bombard Hitachi works.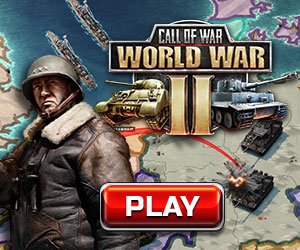 Home Fronts
Britain: Death of Field Marshall Busch, former commander of German Army Group Center in Russia, at military hospital in Notts.; aged 60.
King, Queen and Princess Elizabeth visit Ulster.