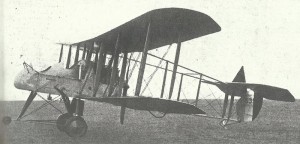 Diary for Sunday, January 23, 1916:
Air War
First Royal Flying Corps all-FE2b two-seat pusher squadron (No 20) reaches France (No 25 on 20 February; No 23 on 16 March; No 22 on 1 April).
Western Front
Artois: Violent German attack near Neuville-St-Vaast, renewed on January 25 and 26 with mine explosions.
Middle East
Armenia: Grand Duke authorizes attack on Erzerum. Yudenich has 20 aircraft (the first ones in this theatre), motor convoys and 34 siege guns to help.
African Fronts
Western Desert: Major-General Wallace (322 casualties) beats 6,000 Senussi (700 casualties) at Halazin and captures their camp (25 miles southwest of Matruh).
Politics
King of Montenegro arrives at Rome; his son Prince Mirko accepts Austrian terms on January 25 which King disowns on May 24.