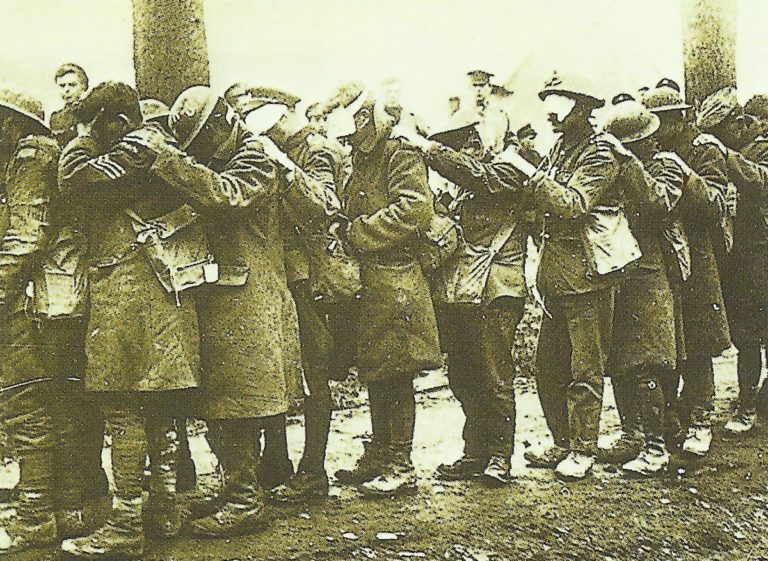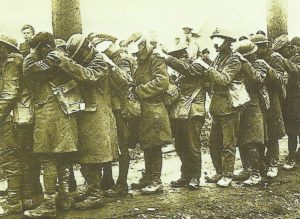 World War One Diary for Saturday, July 14, 1917:
Western Front
Flanders: Between July 14 and August 4 German artillery fire 1 million rounds (2,500t) of mustard gas shell at British between Nieuport and Armentieres; 14,726 gassed (500 deaths).
Champagne: French capture trenches on Moronvilliers Massif; counter-attacks repulsed on July 15 and 16.
Aisne­: Germans make small gains on Chemin des Dames and at Cerny.
Artois: First AEF (American Expedition Force) casualty, Lieutenant Louis I Genella suffers shell wound with BEF southwest of Arras.
France: General Estienne reviews his Schneider tanks at Champlieu camp near Compiegne.
Africa
East Africa: Kilwa Forces (Beves) surprises and drives Germans from Mtandawala. Shorthose's NRFF column (700 soldiers with 2 guns) gets airdropped orders to occupy Tunduru 100 miles to north, rafts across river Rovuma on July 31.
Politics
Russia: Finland declares independence from Russia.