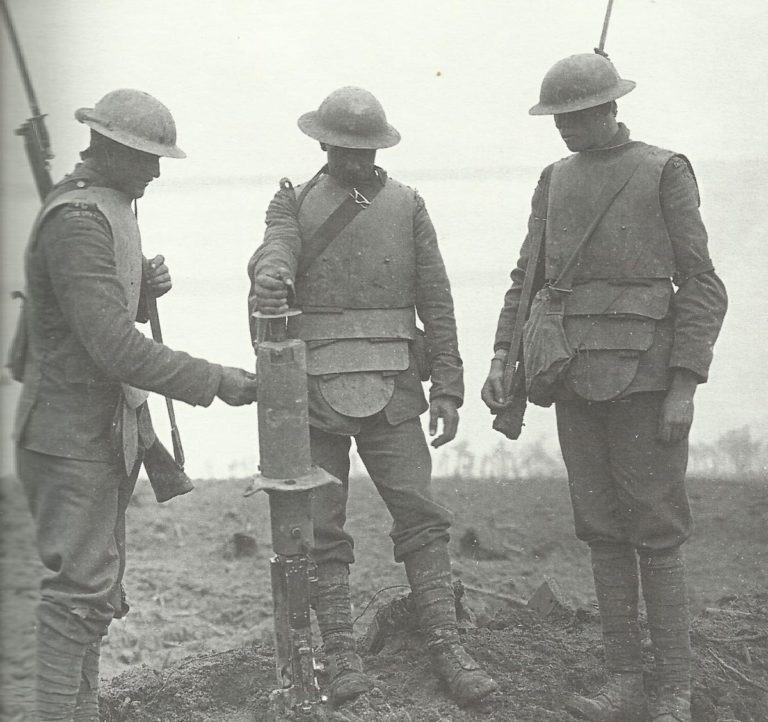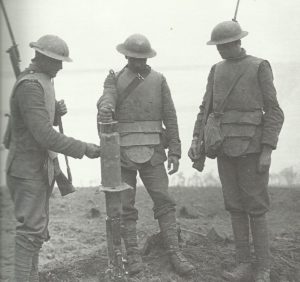 World War One Diary for Tuesday, July 31, 1917:
Western Front
Flanders – THIRD BATTLE OF YPRES ('PASSCHENDAELE') (until November 18): 9 British and 6 French divisions attack at 0350 hours (sunrise) on 15­-mile front from river Lys to river Yser after 3,091-gun barrage (British record). Objective to drive Germans from Pilckem Ridge commanding Ypres from south to northeast. Battle of Pilckem Ridge (­until August 2): German Fourth Army, with counter-attack divisions, restricts Allied advance (15,000 BEF casualties, 12 VCs won, 19 tanks knocked out) as rain begins but it penetrates 1 1/4 -2 1/2 miles capturing 12 villages and parts of German second trench line. German losses are heavy, including 5,000 PoWs. French gain most.
Aisne: French make small gains west of Chevregny ridge. 2 German battalions attack Cerney Plateau after 5-minute bombard­ment. Mangin put on reserve list following Nivelle Offensive inquiry.
Middle East
Mesopotamia: Kut-Baghdad, Baghdad-Baquba and Sumaiha­-Sadiya railways completed.
Persia: Since July Baratov's Russian forces begin withdrawing until March 1918.
Sea War
Britain: 2,750 British ships now have hydrophone sets (for U-boat detection); 21 Atlantic convoys have escorted 354 ships for loss of only 2. Only 27 ships lost since May 1 in grand total of 8,894 ships convoyed, 18:1 advantage over independent sailings, 354 lost from c.3000.
Channel: British Dover Strait mine barrage now relaid.
Atlantic: U-boat sinks British SS Belgian Prince, 3 crew survive to tell of other 36 men's murder. Allied and neutral July shipping losses 224 ships worth 545,021t; German figure 555,514t (including 90,334 in Mediterranean plus 16,969 to Austrians); 6 U-boats sunk (1 by depth charges after ramming) but 11 commissioned and 95 ordered for completion by January 1, 1919.
Air War
Germany: Army Airship Service dissolved, 3 Zeppelins transferred to Naval Airship Division. Army has lost 26 airships and flown 232 bombing missions.