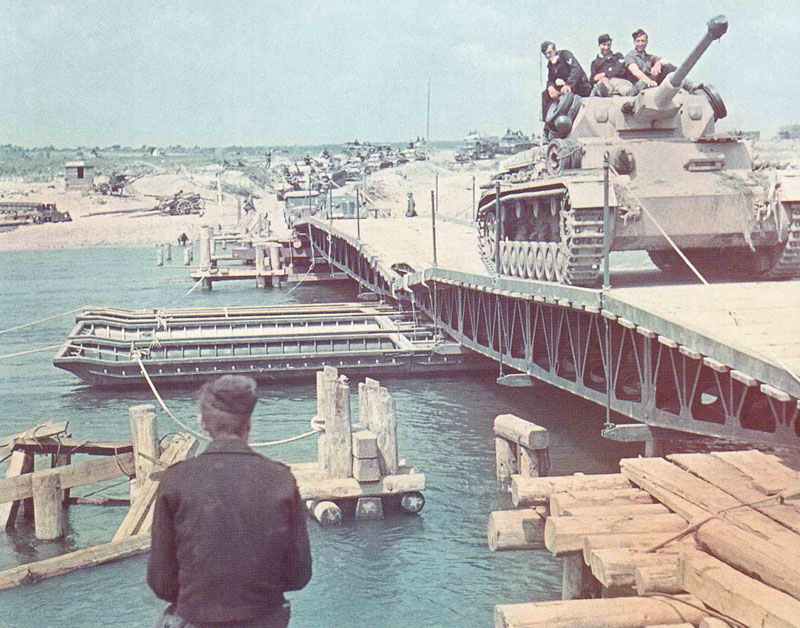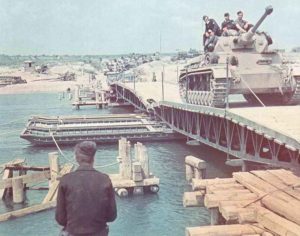 WW2 War Diary for Friday, July 31, 1942:
Eastern Front
Southern Russia: German troops cross river Don on wide front.
Air War
Germany: 630 RAF bombers (including 211 bomber-trainers) make concentrated 50-minute. night raid on Duesseldorf.
Western Europe: Light raids on airfields in Low Countries and rail targets in France (30 bombers and 1 fighter 'intruder' lost).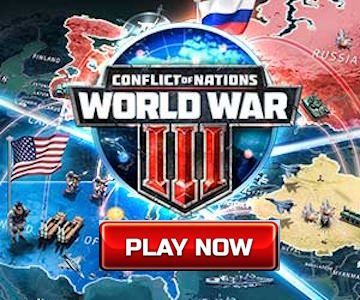 Sea War
Atlantic: U-boat U-754 sunk by RCAF plane off Nova Scotia. Carrier Essex launched at Newport News, Virginia.
Merchant shipping losses in July 1942: 110 Allied ships with 533,494 tons in Atlantic, 18 Allied ships with 84,919 tons elsewhere.
7 Axis ships with 15,386 tons in Mediterranean, 12 Japanese ships with 62,331 tons in Pacific.
11 German U-boats sunk in the Atlantic, Arctic or Baltic (worldwide total of 12 losses), 22 new U-boats operational, 323 U-boats of all types total in service.