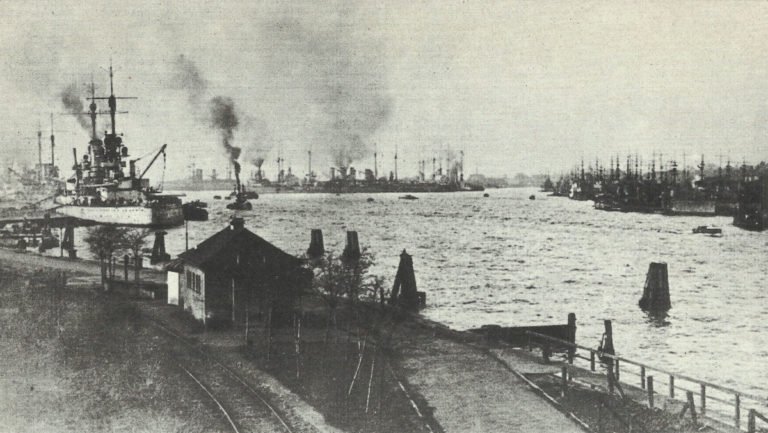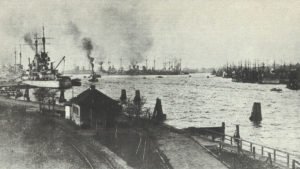 World War One Diary for Thursday, July 5, 1917:
Sea War
Germany: Hunger and coaling strike by ratings beginning with High Seas Fleet flagship secures the establishment of food supervisory committees aboard most ships during July.
Western Front
Flanders: Slight British advance south of Ypres. Artillery duels on the Aisne and in Champagne.
Middle East
Arabia: Lawrence confronts 300 Turks from Aqaba who reject two surrender summons.
South Persia – Action at Kafta (north of Shiraz): 250 British soldiers defeat 500 tribesmen and storm fort.
Home Fronts
France: Bonnet Rouge editor arrested, paper suspended on July 12.
Russia: Reval naval base 'Death Battalion' leaves for front.