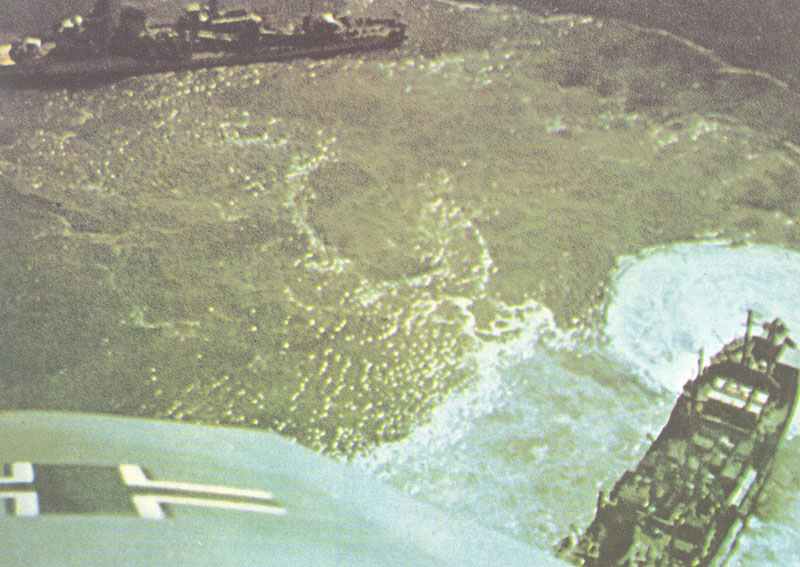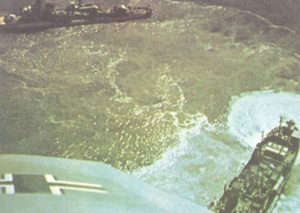 WW2 War Diary for Saturday, July 4, 1942:
Sea War
Arctic: DESTRUCTION OF ARCTIC CONVOY PQ.17. Following damaging attacks by German torpedo planes and U-boats and threatening movements by battleship Tirpitz with heavy cruisers Admiral Scheer and Lützow, convoy is ordered to scatter and all escorting warships are withdrawn. 24 ships sunk by bombers, torpedo planes and U-boats, July 5-10. 13 ships reach North Russian harbours by July 28. German losses: 5 aircraft.
Air War
China: AVG 'Flying Tigers' incorporated in USAAF and redesignated 'China Air Task Force' – few survivors of original complement of P-40 fighters, supplemented by 1 group of B-24 Liberators and 2 squadrons of B-25 Mitchells.
Africa
Western Desert: Stubborn resistance by 8th Army and ceaseless Allied air raids compel Rommel to abandon his assault on the Alamein Line.