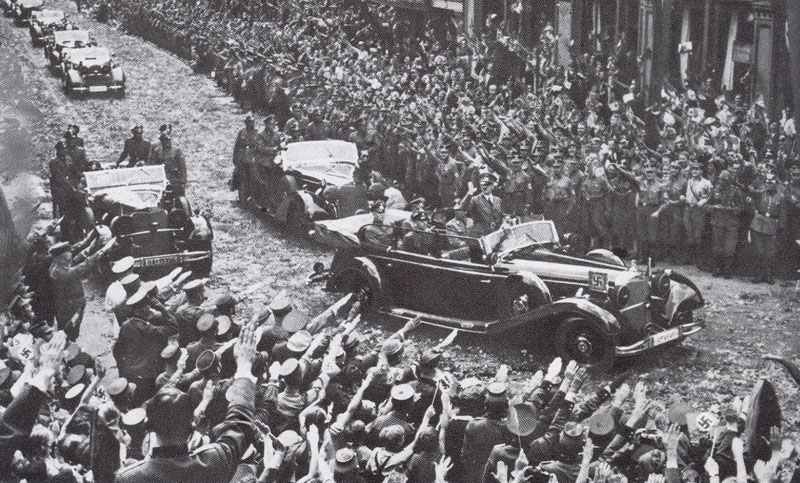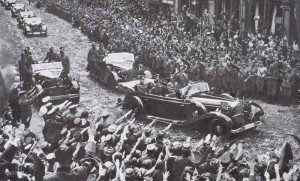 Diary for Saturday, July 6, 1940:
Home Fronts
Germany: Hitler returns to Berlin in triumph after eight weeks 'in the field'.
Sea War
French battlecruiser Dunkerque crippled at Mers-el-Kebir by Swordfish torpedo-bombers from Ark Royal.
Five British submarines sunk off Norway (July 6 – August 2): Shark, Salmon, Thames, Narwhal and Spearfish. British submarine operations in the area temporarily suspended.