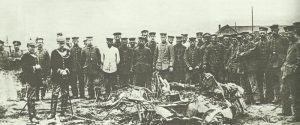 Diary for Sunday, June 18, 1916:
Air War
West Front: Oblt Max Immelmann (15 victories) killed, aged 25, in Fokker E III, shot down by Lieutenant McCubbin and Captain Waller, No 25 Sqn RFC in FE2b or victim of interrupter gear malfunction causing structural failure. 3 other German aircraft definitely shot down and 3 RFC FE2bs lost.
Sinai: 11 Royal Flying Corps BE2cs (3 fall to ground fire) bomb EI Arish airfield, destroy 1 aircraft and set fire on two hangars.
Verdun: Balsley first American volunteer fighter pilot shot down in action; no serious injuries.
Middle East
Arab Revolt: Turk papers announce Sherif Hussein's deposition.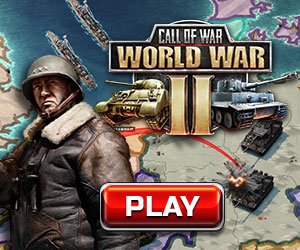 African Fronts
East Africa: Sheppard occupies Handeni, Kraut retreats on Central Railway.
Neutrals
USA: 80,000 militia called up to police Mexican border.
Home Fronts
Germany: Death of Colonel General Moltke the Younger (aged 68) at Berlin.
Britain: War costing now over £6 million per day.