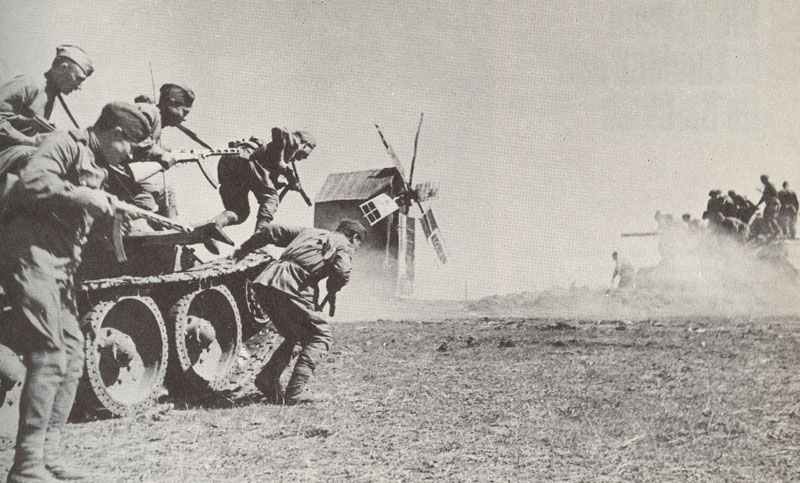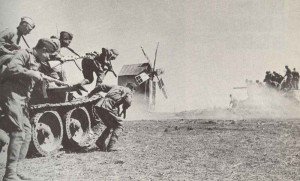 WW2 War Diary for Sunday, June 25, 1944:
Eastern Front
Central Sector: Russians trap 40,000 Germans west of Vitebsk.
Northern Sector: Finns forced back 0.8 km at Tali, north of Viipuri.
Sea War
Channel: Allied battleships and cruisers silence German coastal batteries near Cherbourg; USS Texas damaged.
Occupied Territories
France: General Koenig to command Free French Forces of the Interior (Resistance).