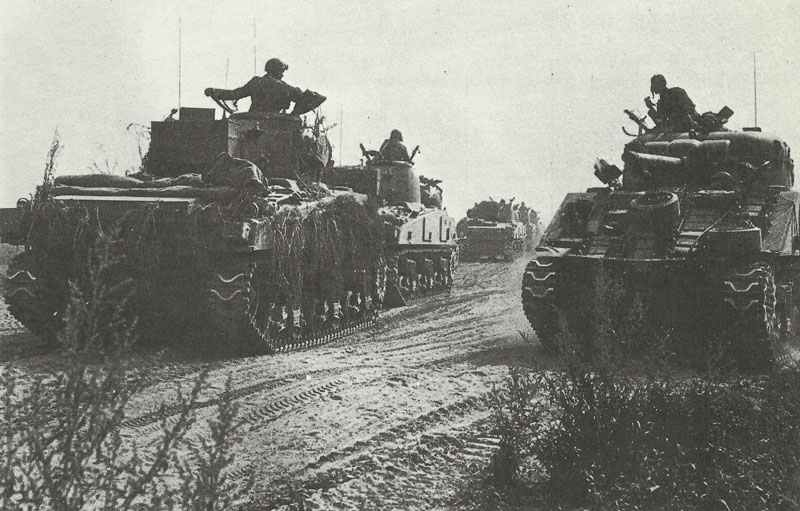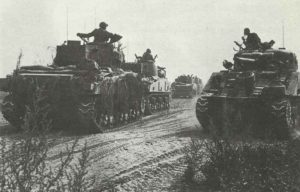 WW2 War Diary for Monday, June 26, 1944:
Western Front
Normandy: Americans capture General Schlieben, Cherbourg fortress commander and Rear Admiral Henneke, naval commander. British 2nd Army attacks west of Caen meets fierce resistance (Operation Epsom).
Far East
China – Battle of Hengyang (June 26-August 8): Japanese 11th Army temporarily halted by Chinese 10th Army, near vital US air base. B-25 Mitchell bombers and P-47 Thunderbolt fighter-bombers make constant attacks on Japanese supply lines.
Mediterranean
Italy: South Africans of British 8th Army occupy Chiusi, near Lake Trasimene.
Sea War
Normandy: HMS Rodney bombards German forces in Caen sector.