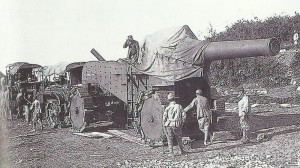 Diary for Sunday, June 27, 1915:
Southern Fronts
Isonzo: Italian Third Army has pushed Austrians up slopes south of Mt San Michele (900 ft (ca. 274 m)) and gained bridgehead for assault on Carso Plateau.
Serbia: Serbs capture Danube island of Michaiska.
Middle East
Mesopotamia: Gorringe's c.3,000 men and 4 Royal Navy gunboats anchor in Euphrates 45 miles (ca. 72 km) west of Ourna for advance on Nasiriya as ordered by India (June 21) but vetoed by Whitehall (June 14).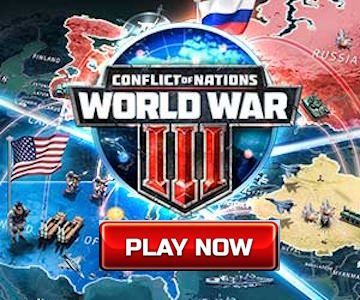 African Fronts
Cameroons: British take German Fort Koncha.
Sea War
Baltic: Russian battlecruiser Izmail launched at Petrograd, first of four, never completed.
Aegean: ­Destroyer HMS Hussar shells Asia Minor coast opposite Chios.
Adriatic: UC12 first German U-boat of Pola half­-flotilla based at Cattaro.
Air War
Germany: French pilot Gilbert tries to bomb Zeppelin works at Friedrichshafen, but is interned on landing in Switzerland (escapes 1916).