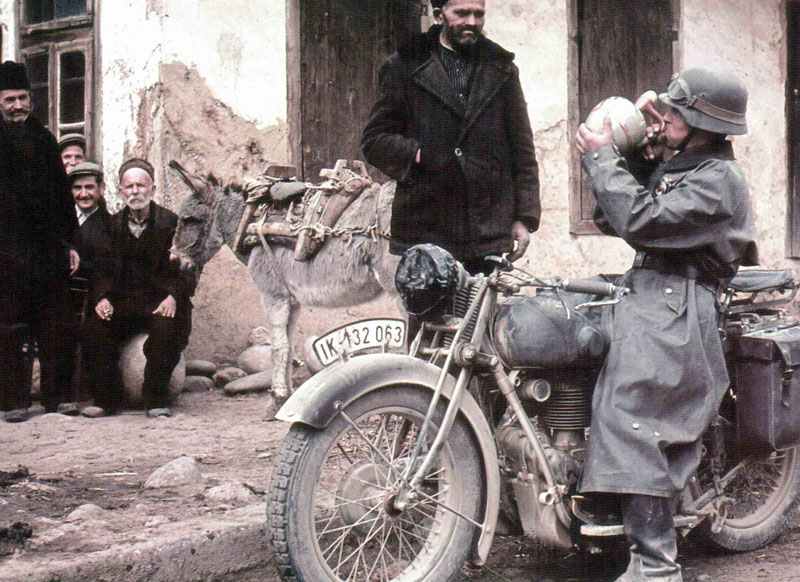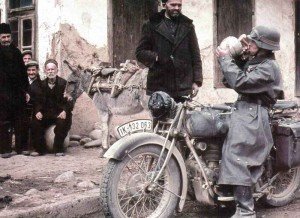 Diary for Saturday, March 1, 1941:
Politics
BULGARIA JOINS THE AXIS. German troops enter Sofia.
see also: Bulgarian Armed Forces
Air War
Europe: 100 RAF bombers raid Cologne (night March 1-2).
Home Fronts
Greece: Earthquake at Larissa; 10,000 homeless.
Occupied countries
Holland: German authorities fine city of Amsterdam 15 Millions guilders for popular anti-German demonstrations.
North Africa
Free French under Leclerc capture Kufra Oasis – Italian air base and garrison in Southern Libya – after 22-day siege.