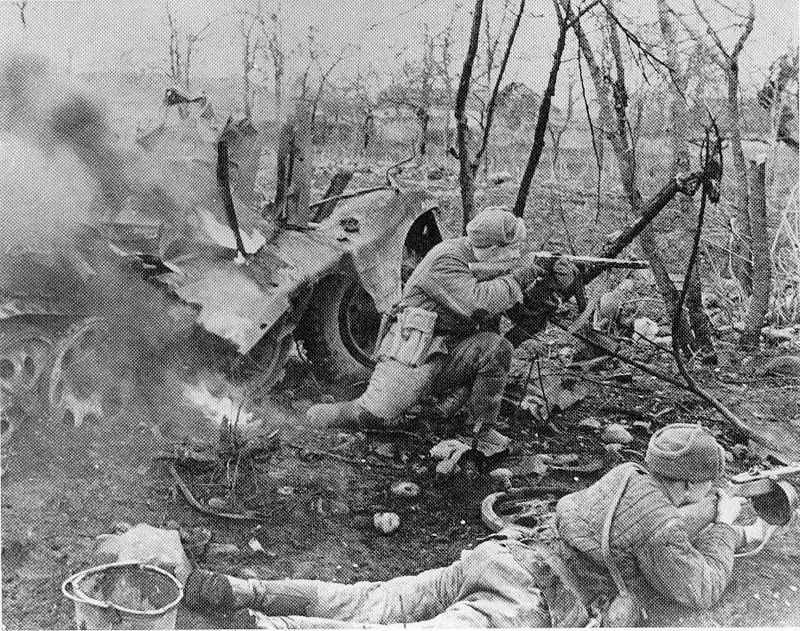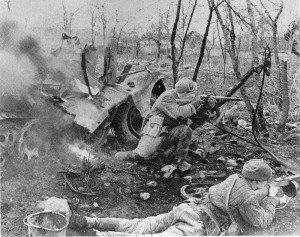 WW2 War Diary for Sunday, March 26, 1944:
Eastern Front
Southern Sector: 2nd Ukrainian Front reaches river Pruth (Soviet-Rumanian border from 1940-41 after previous Russian occupation of Moldau province) along 80-km front.
Sea War
Pacific: US submarine Tullibee sunk by one of her own (faulty) torpedoes near Palau Islands.
Air War
Western Europe: 300 B-26 Marauders bomb E-boat pens at Ijmuiden (Holland).
Occupied Territories
France: Resistance blows up Philips radio factory at Brive-la-Gaillarde.
Greece: EAM (Greek Communist Party) establishes a provisional government in mountains of North Greece. Resignation of official Greek Prime Minister, Tsouderos, follows on April 6.