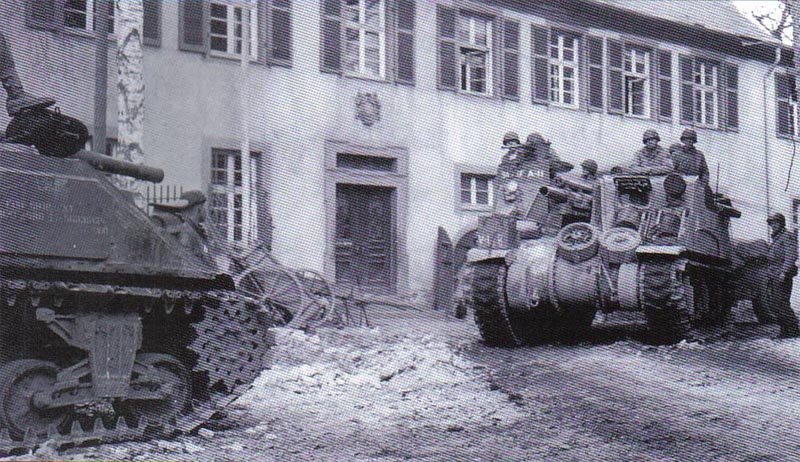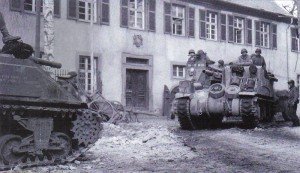 Diary for Tuesday, March 27, 1945:
Western Front
Americans reach Lim­burg.
Russian Front
Poland: Russians launch final attacks on Danzig and Gdynia.
Sea War
Baltic: 3 German E-boats attack 9 Russian 'torpedo cutters' (MTBs); 3 of latter sunk.
Air War
Pacific: B-29 Superfortress carry out first of series of mine-laying operations in Japanese waters.
Germany: Lancaster bombers drop 'Grand Slam' bombs on U-boat shelters at Vegesack (Bremen). Second formation attacks Paderborn junction, east of Hamm.
Britain: V-2 destroys block of flats in Hughes Mansions, Stepney, killing 131 and seriously injuring 49. 9 1/2 hours later, last V-2 to reach Britain lands at Orpington, Kent.
Politics
Argentina declares war on Germany and Japan.